Kim Kardashian Sizzles In Black Leather In Sexy Throwback Photo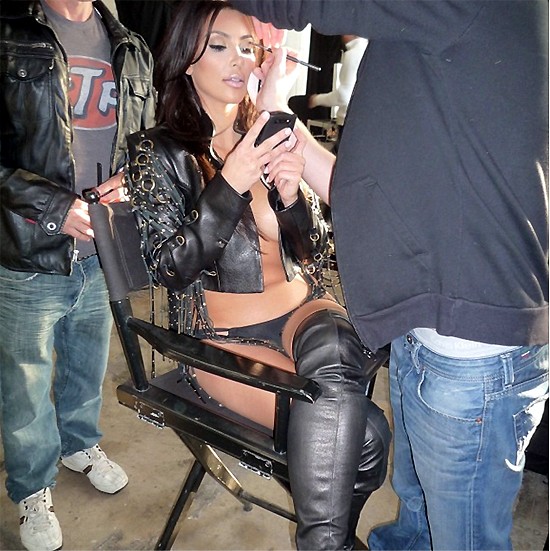 Kim Kardashian isn't shy about sharing sexy photos online - old and new. Yesterday she posted a picture of a younger version of herself wearing a leather jacket (with nothing underneath), black panties, and knee-high boots.

The shot shows Kardashian checking her cellphone while she gets her make-up done. She captioned the "Throwback Thursday" pic on Instagram: "#tbt calendar glam."
Over the weekend, the "Keeping Up With The Kardashians" star went back to her brunette roots and revealed her new look on the photo sharing website.
The reality star enjoys posting photos for the world to see. Last month, she and her half-sister Kendall Jenner showed off their rearends at a Los Angeles gym in a "butt selfie."
In January, Kardashian shared a photo from 20 years ago featuring her then best friend Nicole Richie.