Kim Kardashian Shows Serious Skin In Sexy New Batch Of Photos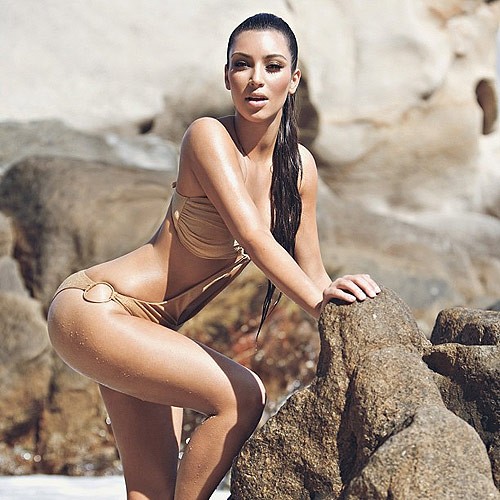 Kim Kardashian is at it again, posting a handful of sexy new photos to her twitter/instagram pages.

The Keeping Up With the Kardashians star showed off her famous curves while "Rock climbing lol" in a monokini and while wearing low cut, cleavage-revealing top. She even posted an black & white shot in a one-piece swimsuit on a recent "sandy beach day."

And like the swimsuit twitpics that keep coming from Kim, so does the controversy.

This time an adult film star has alleged that he had a threesome with the socialite and a female porn star at his hotel in 2001.

"She looked like she was enjoying herself very much," Julian St. Jox tells Star magazine.

Kim's camp has denied the allegations, calling the story "absurd" and untrue.