Kim Kardashian Shows Off Pregnant Bod In A Sheer Dress On New Year's Eve, Says Pregnancy Isn't Fun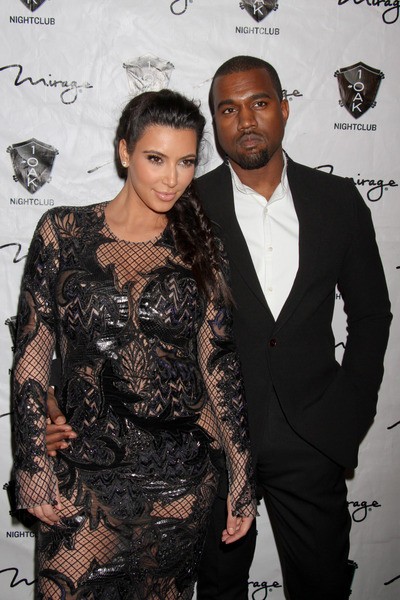 Just because she's pregnant doesn't mean Kim Kardashian will by shying away from the spotlight. The reality star and boyfriend Kanye West rung in the New Year at 10ak Nightclub in Las Vegas on Monday.
Kardashian showed off her three-months pregnant body in an unusual sheer black dress, while Kanye wore a black suit and white button-down shirt.
West revealed the unexpected news during a concert in New Jersey on Sunday, and Kardashian confirmed it on her blog the following day. Incidentally, Kardashian is still married to estranged husband Kris Humphries.
And while some stars such as Jessica Simpson have gushed about how wonderful pregnancy is, Kardashian isn't one of them.
She admitted to ETOnline, "I wouldn't say that it's been easy... but no morning sickness... When people say that pregnancy is fun and they love it, I would have to disagree. I think from this stage on it does become easier and funner (sic) but it's just adjusting...
 
She added, "Even my sister (Kourtney) has made it look easy, and it's not as easy as people think. It's a little painful. There's a lot of growing pains. But I have heard it's all worth it so I'm looking forward to that."
See more photos of Kim and Kanye...