Kim Kardashian Shows Off Post-Baby Weight Loss With Swimsuit Selfie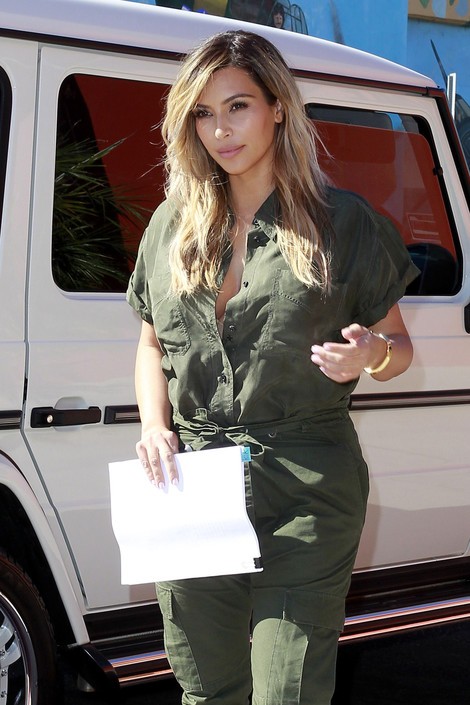 Kim Kardashian posted a new selfie to her Instagram page on Wednesday, showing off her post-baby figure in a tight white one-piece swimsuit that put all the focus on her butt and a little side-boob.

"#NoFilter," she wrote as the caption.

The reality star is currently doing the Atkins diet and has been spotted at Pilates classes on numerous occasions to help get rid of the baby-weight she gained during her pregnancy with daughter North, now four months old.

Kim's byofriend, Kanye West, who only tweets sporadically, saw the image and got really excited.

"HEADING HOME NOW," he wrote while re-tweeting her image link.

Next Friday, Kim will celebrating her 33rd birthday at the TAO nightclub at the Venetian Hotel and Casino in Las Vegas.

"Vegas....you ready?" she tweeted with a promo image for the party, which is open to the paying public. Tickets to the event are only $20 -- for women. Men pay twice that.