Kim Kardashian Shows Off Her New Pussycat In Miami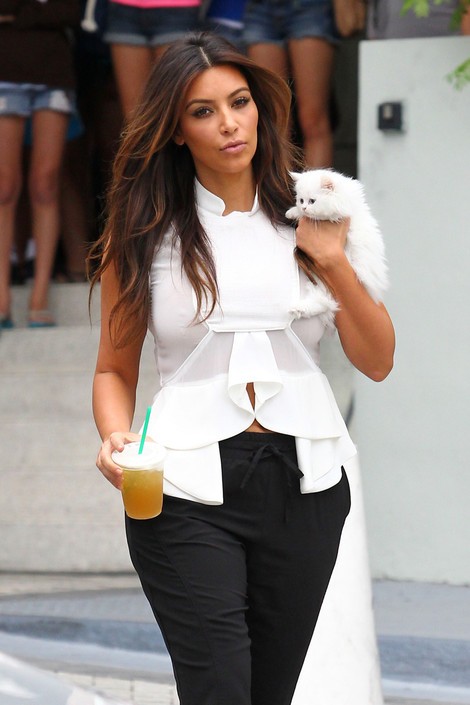 Over the weekend we spotted Kim Kardashian carrying around her adorable new Persian kitten Mercy in Miami, Florida. Kim and her sister Khloe were filming their hit reality show.
At one point Mercy scrambled to get out of Kim's grasp, but the reality star kept a hold of her by grabbing its neck. As most people know, cats aren't always amenable to being held. Kim angered the People for Ethical Treatment of Animals (PETA) in 2010 for dangling a black cat by the scruff of its neck in a photoshoot.
On Sunday Kim tweeted a photo of her new pet on Twitter: "My new baby Mercy! #TeacupPersian http://t.co/wb66Of41."
Kim recently flew to Florida from New York City where she spent fashion week with her boyfriend Kanye West.
See more photos of Kim with her kitty...