Kim Kardashian Shows Off Her Growing Cleavage In A Black Coat Dress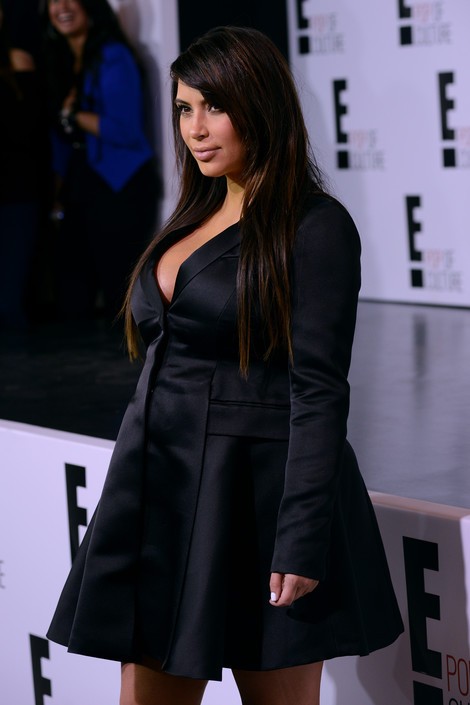 Kim Kardashian attended the E! Upfront presentation in New York City on Monday looking like a very confident mom-to-be in a short, black coat dress.
The "Keeping Up With The Kardashians" star is several months pregnant with her first child and revealed at the event that she's finally getting used to her condition.
She told CBS news: "Now I think I'm past all the awkward phases and stages, and once you feel the baby kick it's a whole new experience. I finally really embrace it. I love it now, but it took a minute. It was a lot, you know, a lot of body changes and stuff."
The star has been scrutnized by the media for her fashion choices over the past few months. She has avoided traditional maternity wear and instead has often been photographed in very tight dresses.
Last Friday Kardashian and her estranged husband finally reached a divorce settlement. According to TMZ, the basketball player got nothing in the deal and both he and Kardashian will be responsible for their own lawyer's fees.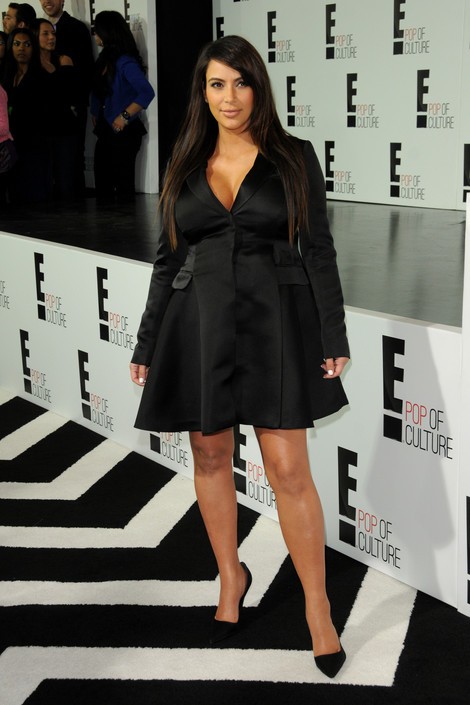 Before the upfront presentation, Kardashian hung out in the city with boyfriend Kanye West: