Kim Kardashian Shows Off Her Baby Bump On Instagram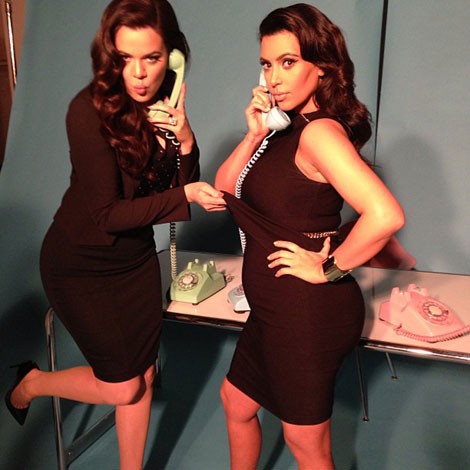 Three months into her pregnancy, 32-year-old Kim Kardashian has officially unveiled the first look at her growing baby bump.

The reality star was recently spotted shopping in Los Angeles and then she shared a photo on Instagram of her bulging bump with the caption: "Well hello there! "PoppedOuttaNowhere!!"

The image was taken during a photoshoot with her sisters Khloe and Kourtney and features the first-time mom in a fitted black dress that reveals her pregnancy curves.
Comments on the photo include: "Awwwwww you're gonna be the cutest pregs ever love you so frickin much!" and "So cute."

It looks like Kim and Kanye West's baby already knows how to make an entrance!
Kim stops at the Andy Lecompte salon in Los Angeles on Jan. 31: