Kim Kardashian Shows Her Sexy Curves In A Tight Bodysuit At The Bullrun Rally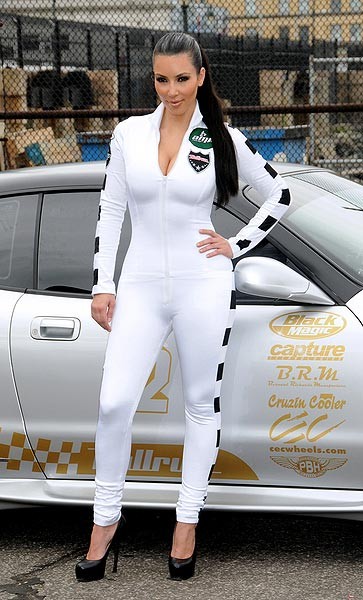 Kim Kardashian was in New York this weekend showing off her curves in this tight little number as a flag girl at the 2010 AMP Energy Bullrun Rally at Pier 54 in New York.

The Bullrun Live Rally is the most glamorous and high profile of the new breed of high-end luxury lifestyle automotive rallies.

Each year, a hundred of the world's finest super-cars embark on an epic eight-day rolling party across the USA - bringing together a celebrity strewn cast of characters.

We think Kim looks super-hot in this white jumpsuit and surely got more than a few engines started at the Rally! What do you think? Post a comment below...
(click pic for next)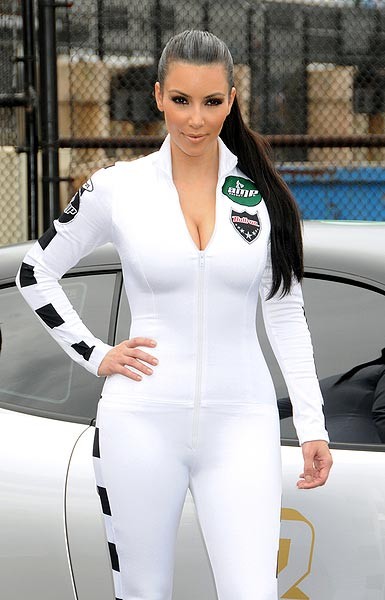 Click the pics for larger images:
- Click here for more Kim Kardashian pictures! -