Kim Kardashian Says Season 9 Of 'Keeping Up With The Kardashians' Will Be Her Last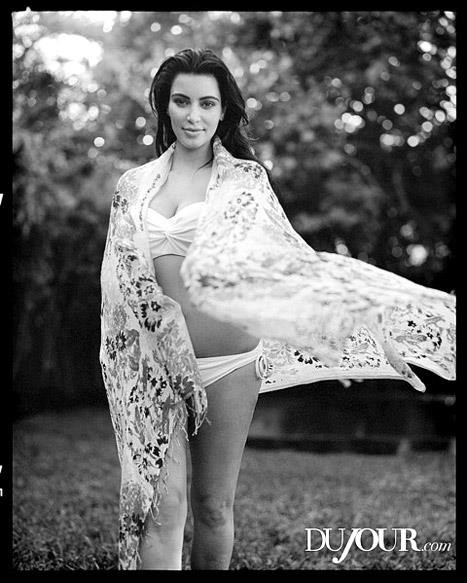 Kim Kardashian shied away from showing too much of her body in a new shoot for the March issue of DuJour magazine; the first shoot she did after announcing her pregnancy.

Captured by photographer Bruce Weber in early January, Kim wasn't quite showing yet, although a bikini shot does expose a little of her bare belly looking slightly bigger in one of the shots, which she shared on her Facebook page.

"I'm so excited about my Bruce Webber story in DuJour Magazine," she wrote. "Follow @dujourmedia for more pics!"