Kim Kardashian Saw Kelly Osbourne & Carmen Electra Perform With Pussycat Dolls; Looked Better Than All Of Them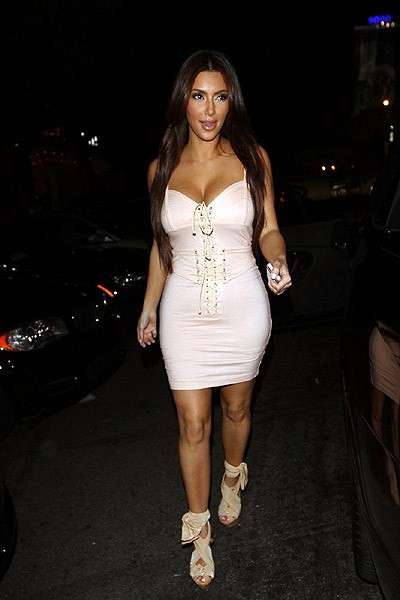 Kim Kardashian showed off her curves in a skin-hugging peach corset dress in West Hollywood on Wednesday. The reality TV star went to watch Kelly Osbourne perform with the Pussycat Dolls at the Viper Room.

Kim recently said she's the responsible one among her sisters. "I've never been a drinker, I've never gotten into drugs," she said. "You know, I think I have such a close family. I think you know my sisters do enough drinking to kind of fill up the whole family."

She also said she'd never, ever date Justin Bieber, despite what the media says. She explained, "I'm almost 30, this is illegal, this is disgusting. He's a cute kid and that's it. But for the record, I am not dating Justin Bieber, and I would not date Justin Bieber."