Kim Kardashian Rocks A Poison Ivy Costume For Halloween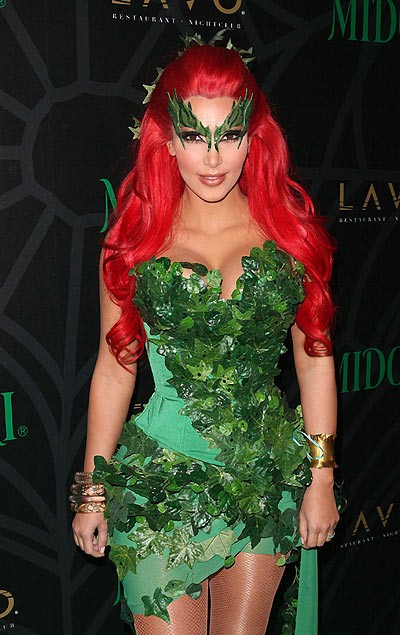 Watch out Uma Thurman! Kim Kardashian hosted the Midori Melon Green Halloween Party at the Lavo nightclub in New York City on Saturday dressed to kill as Batman villain Poison Ivy!

We think Kim looked fantastic as the temptress, who last brought the dynamic duo to their knees in Batman And Robin, and might even rival supermodel Heidi Klum's costume this year.

Heidi even Tweeted Kim earlier Saturday while she was putting the finishing touches on her makeup for the night.

"@kimkardashian I think I look sexier than you tonight!! ;)" she wrote.

Kim was able to cast her spell on her best friend/PR guru Jonathan Cheban, who dressed as the Caped Crusader's companion, Robin; but husband Kris Humphries was nowhere to be found.

Earlier in the day Kim Tweeted a pair of photos while getting into costume.

"Poisonous!!!" and "Sneak peak of my Poison Ivy costume!!!" She wrote.

See more pics below!