Kim Kardashian Reveals She Also Had Fertility Issues, Is Due In July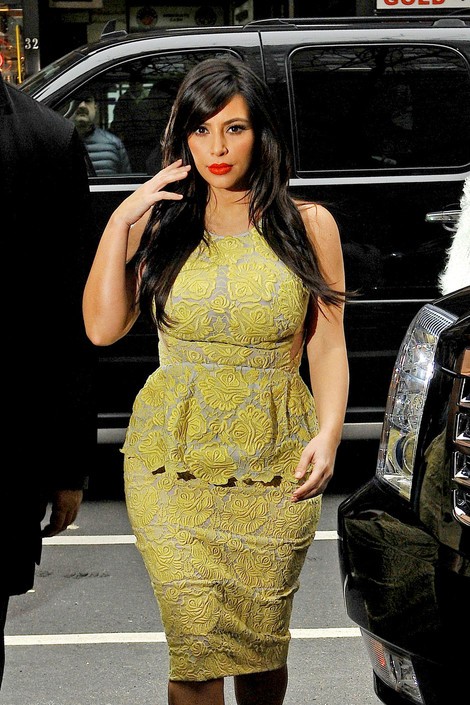 Kim Kardashian has revealed she suffers the same infertility issues as her sister Khloe. On the "Today" show, Kim and Kourtney were on to chat up the upcoming season of Kourtney And Kim Take New York. However, there were plenty of questions about Kim's expected child.
Kim said, "Khloe has been very open about her fertility issues and I think I was always really kind of quiet about mine, and I have similar issues, and so it was a pleasant surprise when so many doctors were telling me one thing and then the opposite happens. That's an exciting moment; you can't plan for things like that. So I think it's just such a blessing knowing my circumstances."
She said the pregnancy hasn't completely "sunk in" yet, explaining, "I think until I really see a belly it won't sink in." Also, Kanye's reveal wasn't planned, but the couple made sure to at least wait three months to make sure everything was okay. "He just kinda goes off with what he feels," she said.
Khloe has been trying to get pregnant since she and Lamar Odom were married in 2009 and has revealed that she has been having fertility issues.
Kim also revealed she's due in July - the same month the Royal family is expecting their addition!