Kim Kardashian Pumps Her Own Gas, Signs Autograph For Disabled Man (Photos)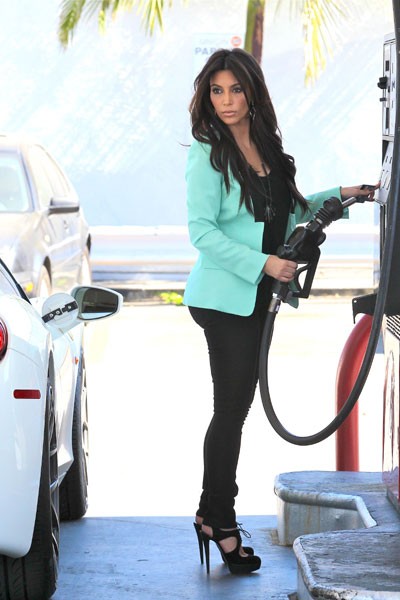 We spotted Kim Kardashian filling up her Ferrari at a Los Angeles gas station yesterday. She looked chic in tight black pants and a turquoise blazer with skyscraper heels.
The reality star even took time to sign an autograph for a man in a wheelchair.
In addition to her expensive sports car, Kim recently flaunted her expensive shoe collection. She posted pics of her incredible closet on twitter, which show her fancy heels arranged by color. It must be nice to have so many in choices in life, don't you think?
But the reality star isn't entirely greedy. She is donating the money from her wedding gifts to charity. She and husband Kris Humphries split after 72 days of marriage.
Check out more photos of Kim...