Kim Kardashian Posts Awesome Photo Of Herself & Nicole Richie At Age 13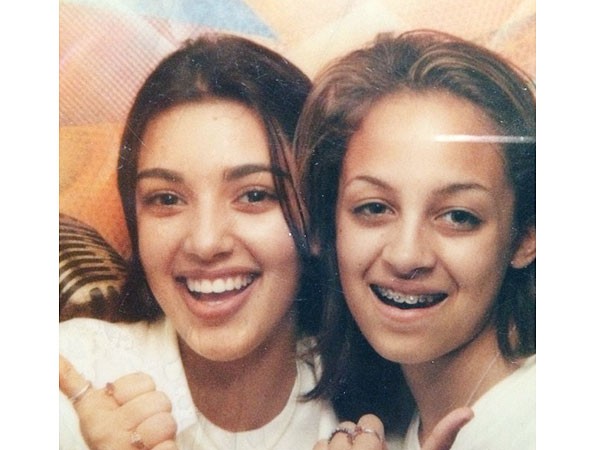 Kim Kardashian embraced Throwback Thursday yesterday by posting a shot of herself with Nicole Richie from 20 years ago.
In the instagram photo the makeup-less childhood pals, then 13, are giving thumbs up signs. Richie is sporting a set of braces.
Kardashion captioned the image: "#ThrowbackThursday @nicolerichie and I being oh so cool at 13 years old."
Richie posted a link on Twitter, writing: "Brace Yourselves."
Meanwhile, Kardashian's fiance Kanye West is reportedly installing a panic room in the couple's Los Angeles mansion. The room will provide a hiding place for the family and will be equipped with cameras and a high-tech alarm system to notify police offers in case of an emergency, according to The Sun.