Kim Kardashian Poses In Racy Cut-Out Swimsuit, Thigh-High Boots For Flashback Friday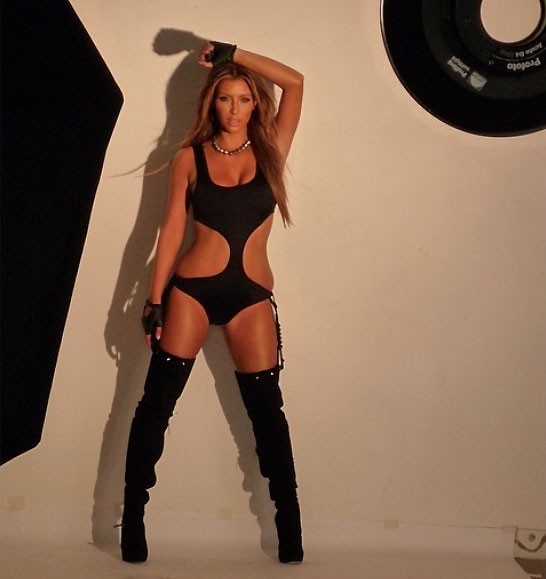 Kim Kardashian dug out some old photos for "flashback friday." The reality star posted images of herself in a sexy, black cut-out swimsuit and thigh high boots. Her hair is much lighter, and she looks very tan. The photographs were taken by Nick Saglimbeni during a photo shoot in 2009.
Meanwhile, Kardashian and rapper Kanye West are preparing for their upcoming wedding in Paris, France.
Mom Kris Jenner told E! News: "Kim and Kanye have done this all on their own and they've had the best time planning it and I know nothing ... I have not seen her wedding dress, I don't know how she looks in it. I'll see it for the first time when she puts it on at her wedding."
The couple is also reportedly going to start trying for a second baby after the wedding is over. A source told HollywoodLife.com: "It is no secret through family that Kim and Kanye are thinking of a brother or sister for North West and they will be getting to work on that after all the wedding stuff is completed."