Kim Kardashian Opens Up To Oprah About Her Infamous Sex Tape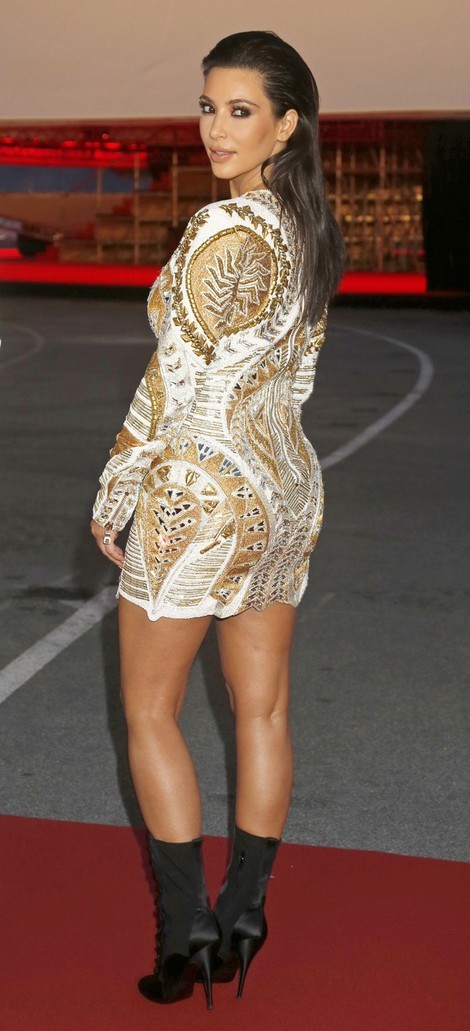 Kim Kardashian admits she wouldn't be where she is today if it wasn't for a certain little sex tape she created with an ex-boyfriend.
The reality star opened up to Oprah Winfrey about the video that she made with then-boyfriend Ray J. Before it was leaked, she was merely known as one of socialite Paris Hilton's friends.
Kim explained, ""You know, I think that's how I was definitely introduced to the world." Vivid Entertainment attempted to distribute the video, but Kardashian wound up settling with the X-rated company so it remained off shelves.
However, Kim isn't exactly proud of her claim to fame. She told Oprah, "It was a negative way, so I felt like I really had to work 10 times harder to get people to see the real me."
Kim also says she was "humiliated" after the tape's release. When it was made public, mom Kris Jenner said it was a "really bad day."
But Kim seems to have moved on from the incident. "I have to live with the choices I have made," she said. "And I can't dwell on it."
One thing's for sure - the resulting fame has made Kim and her family millions of dollars. Among other things, their empire includes several television shows and fahion lines.