Kim Kardashian Opens Up About Confrontations With Man In Blackface At Vienna Ball And Racist Woman On Plane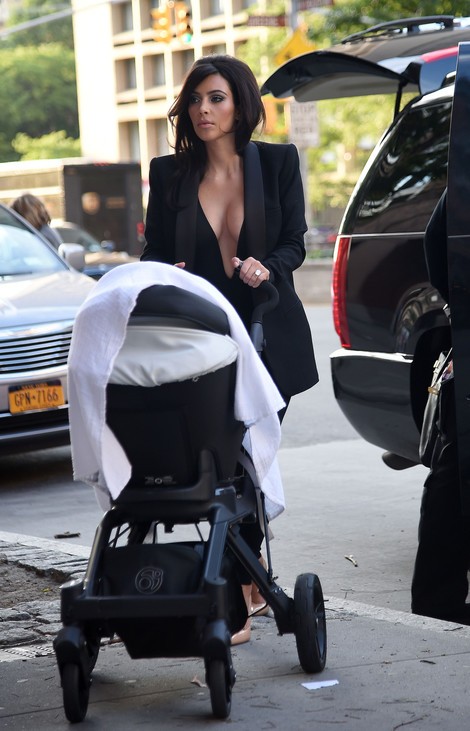 Kim Kardashian "wanted to punch" a woman she encountered on an airplane back in February.

During Sunday night's episode of Keeping Up With the Kardashians the star revealed that while she was on a flight with daughter North West and mom Kris Jenner a woman flipped out over the baby and made several racial comments.

Kim and Kris explained the drama to Kim's sister Khloe during the episode, which also reveals what happened at this year's Vienna Ball, when the two women were confronted by a man in blackface.

"Mom had the baby. I fell asleep. I woke up to this woman screaming, 'Kanye West's baby!'" Kim explains. "The woman is screaming at my child, I jump up..."

"I would've punched her in her face," Khloe replied.

"No, we were on a plane, I wanted to," Kim says.

"This lady stood up in the cabin in first class, and yelled at the top of her lungs, that 'She's with a black guy and that baby is black, and you need to shut that black baby up,'" Kris added.

Khloe, who couldn't hold herself back, then added, "I would say, hashtag, "I only like black c***! That's what I would say!"

Prior to the airplane incident, Kim and Kris were in Austria for the annual Vienna Ball, and event for which Austrian billionaire Richard Lugner shells out a hefty sum to take a high profile date. This year, Kim was that lucky(?) girl, pulling in $500,000 just to show up.

Unfortunately things didn't go so well as a comedian wearing blackface somehow got into the party and went around telling everyone he was Kanye West.

The two incidents prompted Kim to put a post on her blog last month about racism.

"I never knew how much being a mom would change me," she wrote. "To be honest, before I had North, I never really gave racism or discrimination a lot of thought. It is obviously a topic that Kanye is passionate about, but I guess it was easier for me to believe that it was someone else's battle.

"But recently, I've read and personally experienced some incidents that have sickened me and made me take notice. I realize that racism and discrimination are still alive, and just as hateful and deadly as they ever have been."

Kim said she feels a responsibility to do her part so that no child ever has to go through any type of discrimination.


© TS, PacificCoastNews