Kim Kardashian 'Nervous And Anxious' About Motherhood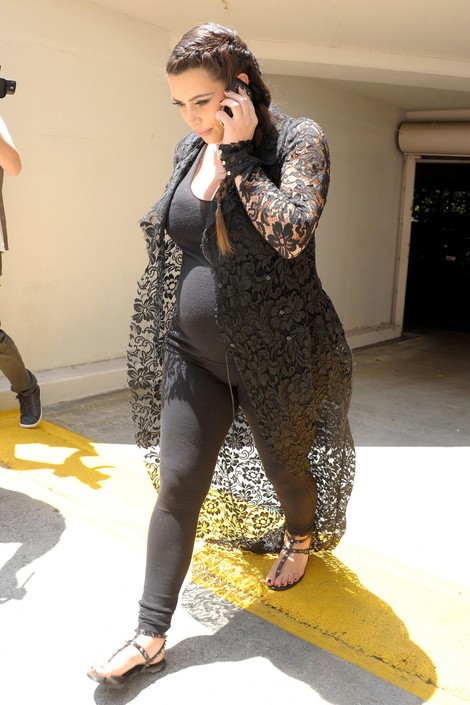 Kim Kardashian shared her feelings on her upcoming motherhood in a Mother's Day post on her website.
Kim is due to give birth sometime in July to her first child with boyfriend Kanye West. In a blog post, she honored her mother Kris Jenner, her sister Kourtney, and revealed her nerves over her upcoming motherhood.
She writes, "As I'm counting the days until I finally get to be a mother, I'm a bit nervous and anxious but also excited knowing that I learned from the very best... Motherhood is a gift and I know after watching my mom do it, it's not easy especially when trying to balance a career. I'm honored to follow in her footsteps and make her proud like I am of her. 
"Kourtney, my sister, best friend, and mentor has also taught me so much about motherhood from being the most incredible mom to Mason (three) and Penelope (10 months). She is super woman with her ability to effortlessly balance work with taking care of two amazing kids and I am so lucky to have her as my guide and confidant as I too become a mother. 
"And also my wonderful grandma MJ, such a strong and inspirational woman in my life! I love you so much!
"Make sure to tell your mom how much you appreciate her, not just on Mother's Day but often. We love our mommas! To all the expecting moms and moms out there, have a blessed day! Xo"