Kim Kardashian Nearly Busts Out Of Her Velvet Green Dress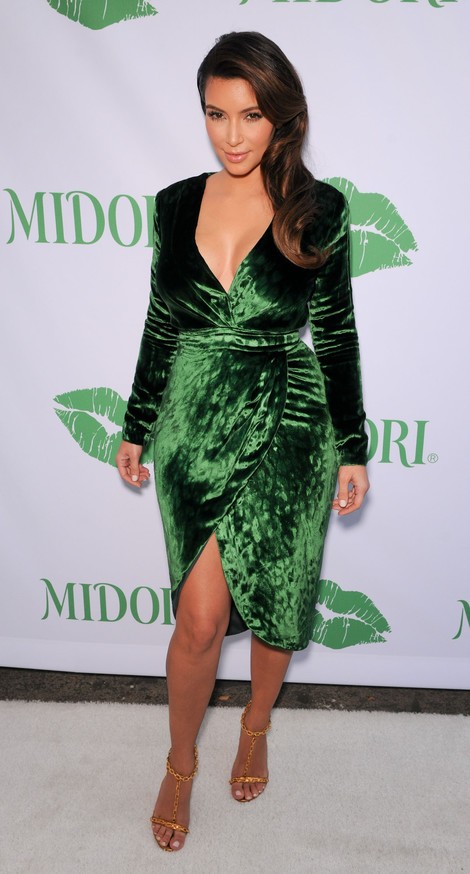 A star who wears a tight dress is taking a risk. Sometimes the stiching and/or zipper comes undone, leaving the celebrity in an embarrassing situation.
Sofia Vergara had that kind of wardrobe malfunction at Sunday night's Emmy Awards. Before joining fellow "Modern Family" castmembers on stage, the back of the actress' dress split, exposing her nearly naked rear.
And Kim Kardashian narrowly avoided a similar fate at the Midori Makeover Parlour at Fred Segal in Santa Monica, Calif., on Tuesday. Kim spent part of the evening at BOA Steakhouse in Hollywood, and we spotted the reality star jumping into a car, bursting at the seams after breaking the zipper on the back of her velvet green dress.
Either these celebrities don't properly fit their gowns or the designers who make them aren't producing quality work.
See more photos of Kim looking vivacious in velvet...