Kim Kardashian Makes 'Mommy Memories' At Pal Ciara's Baby Shower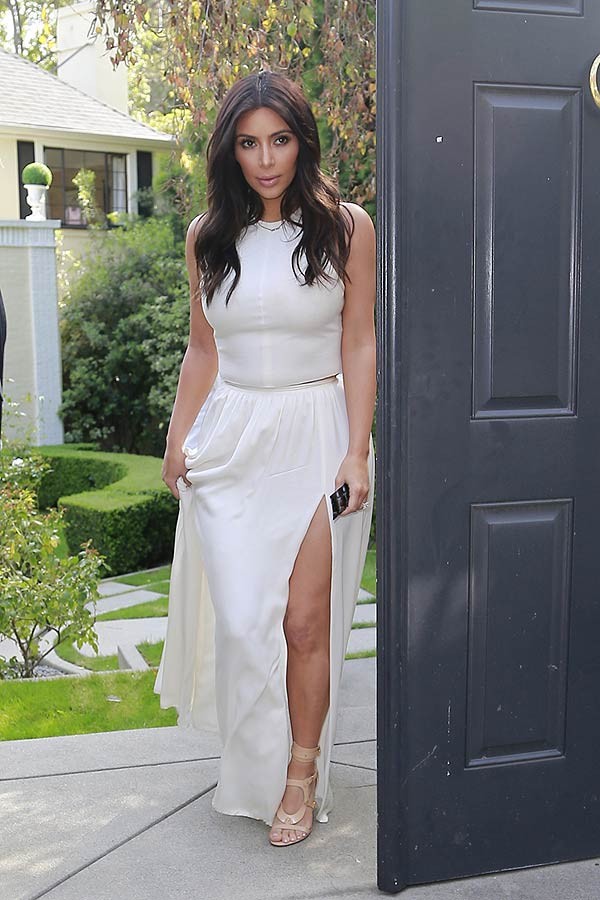 Kim Kardashian spent her Saturday at the baby shower for singer Ciara, who is expecting her first child with rapper Future in the coming weeks.

Kim was joined by her mom, Kris Jenner and La La Anthony, wife of New York Knicks star Carmelo.

"Celebrating Ciara's baby shower today... mommy memories," Kim wrote on her Instagram page along a photo of the three of them.

Kim and fiance Kanye West appear on the cover of the April issue of Vogue magazine, something no one thought would ever happen.

The socialite, who just turned 33, was blasted for being on the cover on twitter, including a jab from actress Sarah Michelle Gellar. "I guess I'm canceling my Vogue subscription.

But Kim's BFF, Jonathan Cheban, may have had the last word, replying to Gellar's tweet by writing, "Do u matter?"

Zing.