Kim Kardashian Makes A Joke About Paris Hilton's Sex Tape & More Goodies...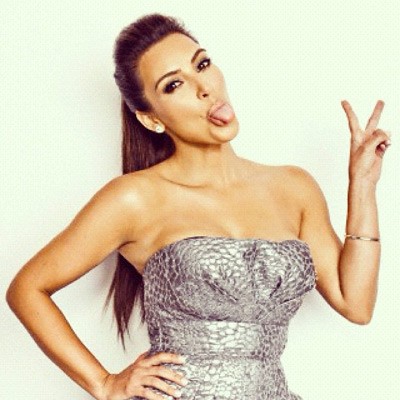 Kim Kardashian took a shot at former BFF Paris Hilton during Sunday night's episode of Keeping Up With the Kardashians as she and mom Kris Jenner went on a 'spy mission'. The mother and daughter were on their way to a golf course where Kim's stepfather Bruce Jenner was playing in a tournament with former supermodel Angie Everhart.

The two wanted to make sure that nothing fishy was going on between the former Olympian and the model; as if that would really happen (Then again, she did date Joe Pesci, so maybe they were on to something).

"Do you have a night vision camera?" Kris asked her daughter.

"No," replied Kim, "That was Paris Hilton" (referring to the latter's sex tape with professional gambler Rick Salomon, which was shot with a night vision camera.)

Check out the video clip here, and scroll down for some more goodies from our friends...


This Whole Fifty Shades Of Grey Bondage Thing Is Getting Way Out Of Hand (The Stir)

AnnaLynne McCord playing volleyball in a bikini? Yes please... (Superficial)

Miley Cyrus goes out in a see-through top... (TooFab)

We didn't realize Kellie Pickler was this hot (Maxim)

Awesome pictures of places that are obviously not in the U.S.

20 things we're all guilty of (Buzzfeed)

Avril Lavigne checks out her friend's implants (Superficial)

Teresa Giudice has a new enemy (The Stir)

The Style Network and 99 other cable TV channels nobody wants (Maxim)


Check out this video of former "Whose Line is it Anyway" star Colin Mochrie re-enacting his favorite scenes from Star Wars: