Kim Kardashian Looks Skeletal - Hot Or Not?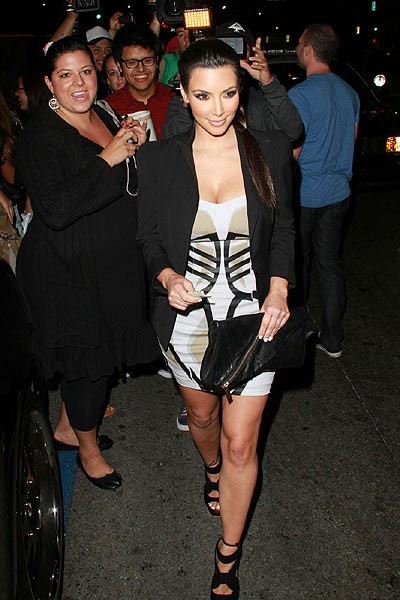 Kim Kardashian dined at Katsuya last night with her newly married friend La La Vazquez. The reality star wore a dress with a skeleton-like pattern on it (and you thought we were talking about her weight!)

Kim recently begged a fan not to go through with cosmetic surgery in a bid to look like her. The glamor queen admits she's flattered that one admirer is prepared to go to such great lengths, but she's determined to stop it.

She tweeted earlier this week, "Pls don't. Ur husband should love u 4 who u are! Don't try 2 b someone else. Im sure u are beautiful inside and out! Just as u are (sic)."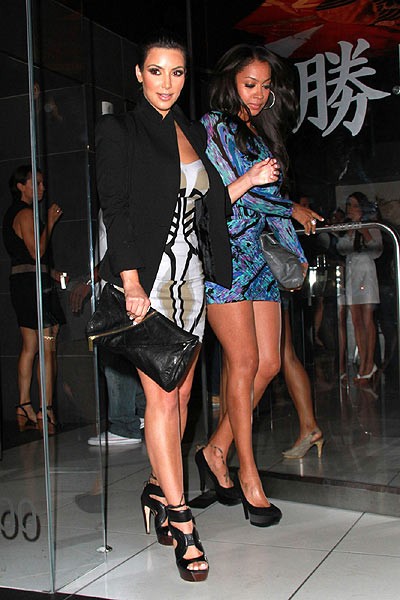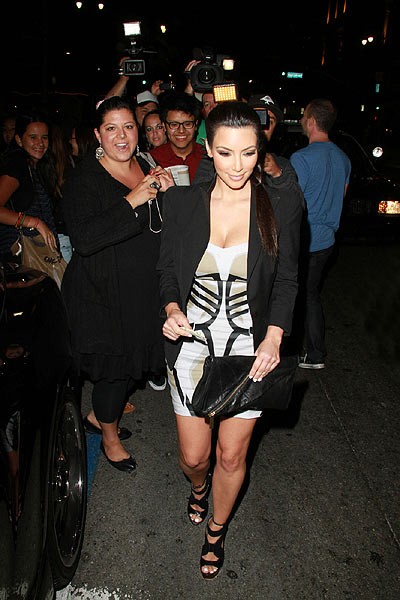 More hot Kim K. news:
Inspired By Kim Kardashian, Laurence Fishburne's Daughter Makes Sex Tape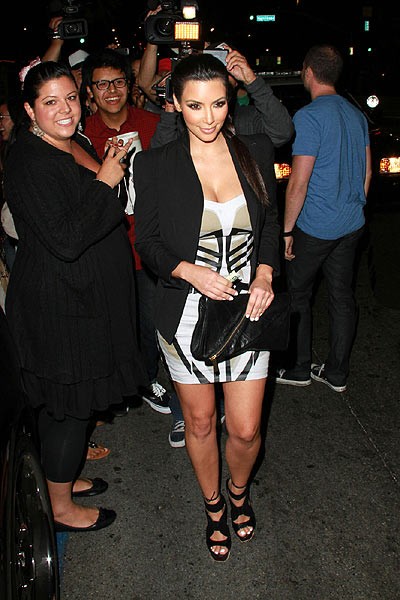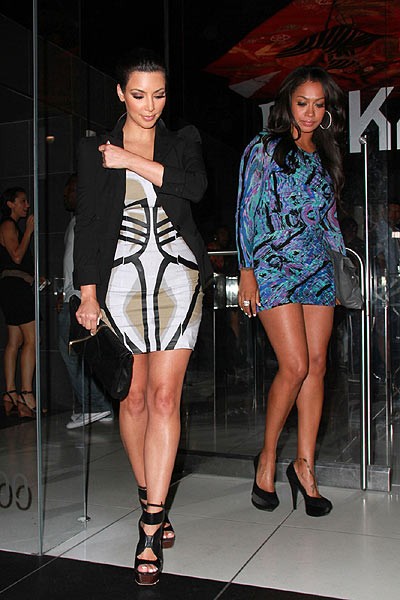 Another Hot Kim K. Gallery:
Kim Kardashian Shows Her Sexy Curves In A Tight Bodysuit At The Bullrun Rally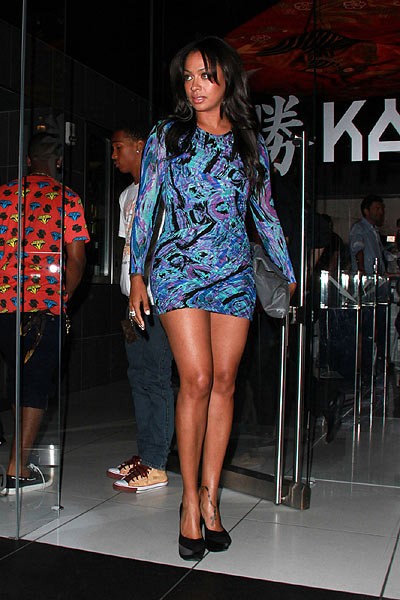 More: Celeb Photo Features | Fashion Photo Features
Click for more great Kim Kardashian pictures:
http://www.starpulse.com/news/index.php/2010/07/30/inspired_by_kim_kardashian_laurence_fi