Kim Kardashian, Lindsay Lohan & More Celebs Sizzle At White House Correspondents' Dinner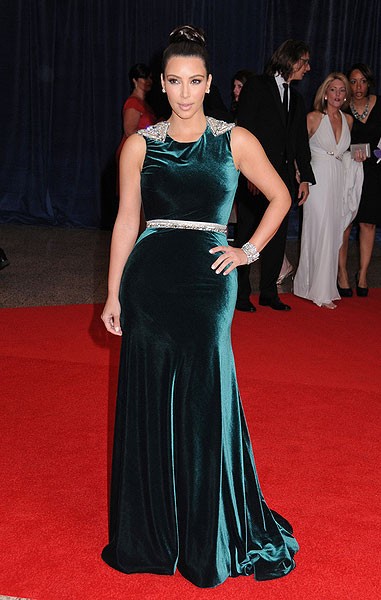 Although some criticize the attendance of certain members of Hollywood at the White House Correspondents' Association Dinner, there's no denying that they add a certain spice (and sexiness) to the event.
Reality star Kim Kardashian looked stunning in a green velvet dress with silver beaded accents, while Lindsay Lohan wore a daring black gown that showed off a risque bit of cleavage. But she was topped by Rosario Dawson who really showed off her curvy figure in a bright green gown.
Kate Hudson sparkled in a heavily sequined purple dress, while Elizabeth Banks was beautiful in orange. Claire Danes was elegant in white, and Reese Witherspoon was pretty in black.
Check out tons of photos of the lucky Tinsletown beauties who were invited to the dinner...