Kim Kardashian Lifts Her Shirt And Shares A Photo Of Her 'Sexy' Baby Bump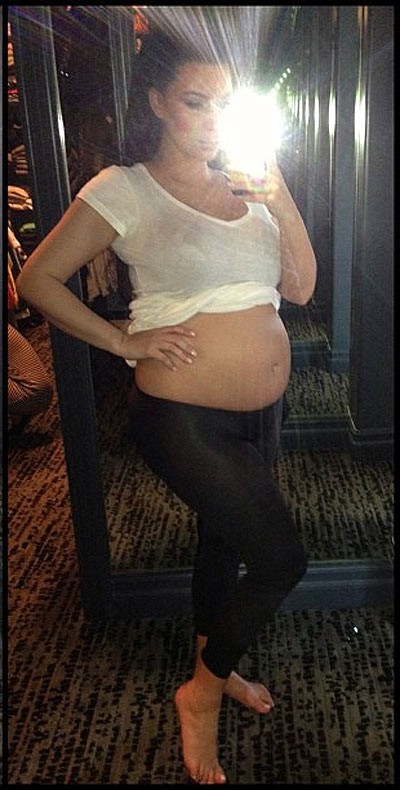 Kim Kardashian has been photographed a lot lately and criticized over her increasing baby weight, so what better way to silence her critics than showing off her bare baby bump in a new photo posted on her Instagram page.

The reality TV star lifted her shirt to show what happens to women when they're expecting a baby, writing, "baby love ❤."Kim's hit E! show Kourtney & Kim Take Miami wraps Sunday night (April 7) with the socialite revealing to big sis Kourtney that she's expecting her first child.

One of Kim's friends recently told Us Weekly.com that Kim's getting more comfortable with her bodily change, revealing that Kim's "finally accepting her body and getting more comfortable" and isn't letting all the negative press affect her as much anymore.

Kim also said in an E! interview that she's feeling better about herself.

"Now that my belly has popped a little bit, you can really see it, and it's really, I think, a sexy thing," she says.

Kim posted a picture of herself in a monokini to her Instagram page on "Flashback Friday" with the message "I miss u ❤ LOL"