Kim Kardashian & Kris Humphries Are Engaged; She Gets 20-Carat Diamond Ring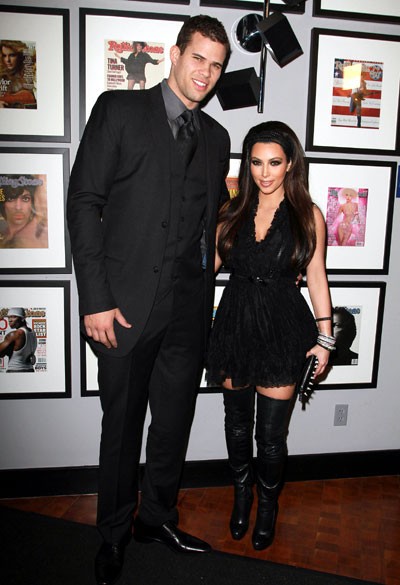 After just six months together, reality star Kim Kardashian and basketball player Kris Humphries are engaged.
Kris proposed on bended knee on May 18, according to People magazine.  He surprised her in her bedroom with the words "Will You Marry Me?" written in rose petals.
Her husband-to-be gave Kim a custom-designed, 20.5-carat Lorraine Schwartz diamond ring.  Back in April, Life & Style magazine reported that Kim had been planning her wedding for a while, including which ring she'll get.
"I've envisioned the whole thing," Kardashian told the magazine. "I can't wait to get married. I've found my wedding dress -- I mean, I already know what my gown is going to look like. I've thought about it all for so long. What woman hasn't thought about her wedding since she was a little girl?"
This is the second walk down the aisle for Kim. She eloped with music producer Thomas in 2000, but the marriage soon turned nasty. In 2003 court documents obtained by Star magazine, Kardashian stated the relationship became abusive "a few months after (they) were married."
Hopefully the second time's the charm!
Click for more great Kim Kardashian pictures:
More Kim Kardashian News:
• Hot Bodied Celebrities Ready To Hit The Beach
• Amber Rose Copies Kim Kardashian's Look - Who Is Hotter?