Kim Kardashian & Kanye West Wear Matching Outfits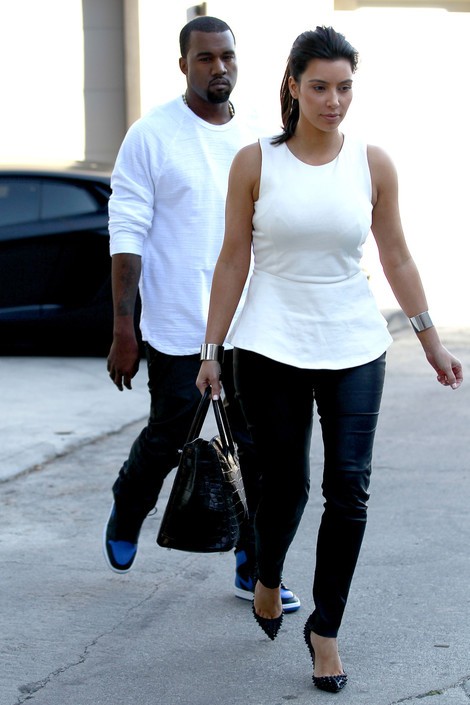 We spotted Kim Kardashian and her boyfriend Kanye West leaving the singer's house in Los Angeles yesterday. The couple looked very similar in matching leather pants and white tops.
Fresh-faced Kim wore very little make-up than usual but glammed up her outfit with silver cuff bracelets on each wrist and studded high heels.
The couple has been spending a lot of time together. They recently came back from Europe after attending Paris Fashion Week.
Last month, "The World's Most Litigious Man," Jonathan Lee Riches, sued Kim and Kanye, claiming they were terrorists with ties to Al-Qaeda. Isn't it crazy what some celebrities have to deal with?
See more photos of Kim and Kanye...