Kim Kardashian & Kanye West To Marry In US Before Lavish Parisian Wedding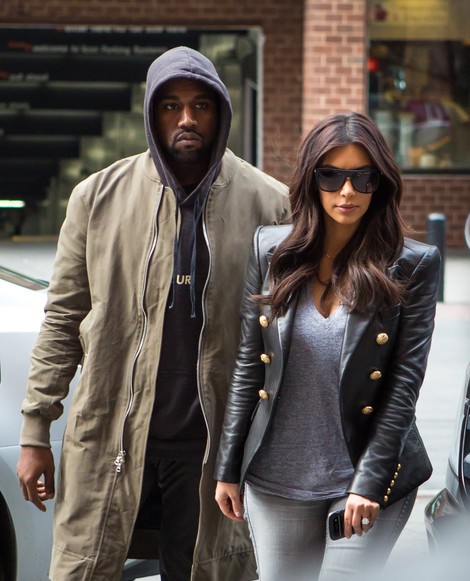 Kanye West and Kim Kardashian will officially tie the knot in a private wedding in Los Angeles prior to their extravagant ceremony in Paris due to France's strict marital rules, according to a British newspaper.
The pair reportedly plan on holding their nuptials in the City of Light in May; however, they've faced a snag in their plans. French law requires foreign citizens who wish to marry to have been resident in the country for 40 days before the wedding.
To combat the problem, West and Kardashian will tie the knot in Los Angeles prior to jetting to Europe.
A source told The Sun, "They've decided to get married behind closed doors in Los Angeles before they fly out to France."
The couple will reportedly be spending a whopping $124,000 on each of their 200 guest, according to Grazia magazine. That includes hand-delivered invitations that cost nearly $1,000 each, handmade souvenirs with Kim and Kanye's initials etched in Swarovski crystals, and $250 vouchers for spa treatments.