Kim Kardashian & Kanye West Plan Unofficial Wedding Before Baby's Birth?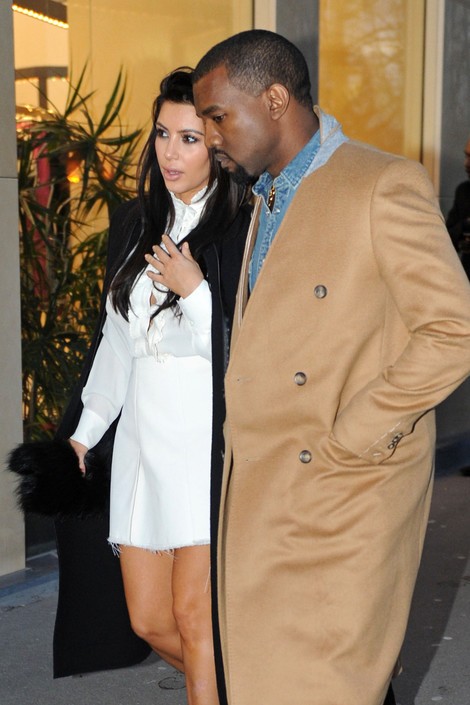 Kim Kardashian is reportedly planning on exchanging vows with boyfriend Kanye West before she gives birth to their baby. The unofficial "commitment ceremony" will be an intimate affair with close friends and family in Malibu, according to The Sun.
The reason Kimye aren't officially tying the knot is because Kardashian is still married to basketball player Kris Humphries. So why aren't they waiting until the divorce is final? A source told The Sun: "Kanye is very traditional. He'd have liked to marry Kim now they are having a baby. But with Kim still married to someone else, there is not much he can do. It won't be official like a wedding because Kanye wants that to be extra special when the time comes.

"But they will still exchange rings - they just won't wear them on their wedding fingers. One of Kim's friends is lending them his £7million Malibu beach mansion and the entire bash will take place there. It'll be a lot more low-key than a wedding."
Kardashian's divorce proceedings could drag out for some time due to Humphries' demands. He is adamant on making Kardashian admit their 72-day marriage was a sham, and the next court date for their divorce hearing may not come until June because of Kris' NBA schedule. Sources say the reality star is furious at her estranged husband's "vindictive" court battle against her.
Her baby is due sometime in June, and if she's still married to Humphries, the NBA star could legally be presumed the father of her unborn baby under California law.