Kim Kardashian & Kanye West Caught Up In Airport Security Breach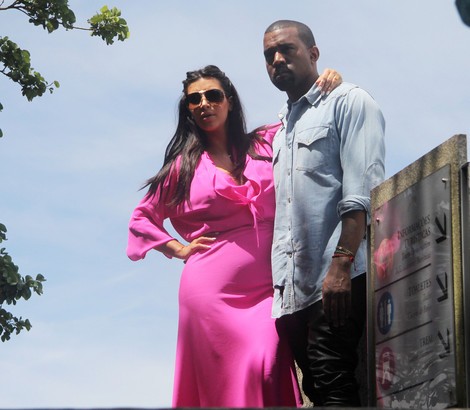 Kim Kardashian and Kanye West allegedly got special treatment while traveling through John F. Kennedy International Airport earlier this week, and an airport employee is in trouble for the stunt.
A security guard at the airport reportedly whisked the couple away on Tuesday after they arrived in New York City from Brazil.

The agent allegedly allowed the pair to skip a Transportation Security Administration (TSA) checkpoint to get to another gate quicker; however, the twosome were pulled off their connecting flight due to the safety breach and were re-screened.
 
TSA is investigating the incident over the alleged violation.
 
A representative told TMZ.com, "An airline employee escorted the two travellers through a non-public area in order to provide expedited access to their domestic flight. In doing so, the airline employee violated security protocols by permitting the travellers to by-pass the TSA security checkpoint.
 
"TSA officials learned of the violation and conducted a private screening of the two passengers in the area of the jetway. The passengers were cleared to board their flight, which departed after a delay of approximately 50 minutes. TSA is actively investigating the incident."
Kim and Kanye were in Brazil on their "babymoon," and took in some sightseeing in Rio de Janeiro over the weekend, stopping at the iconic Christ The Redeemer statue on Corcovado Mountain to pose for photos.