Kim Kardashian Is The Second Highest Paid 'Actress' On Television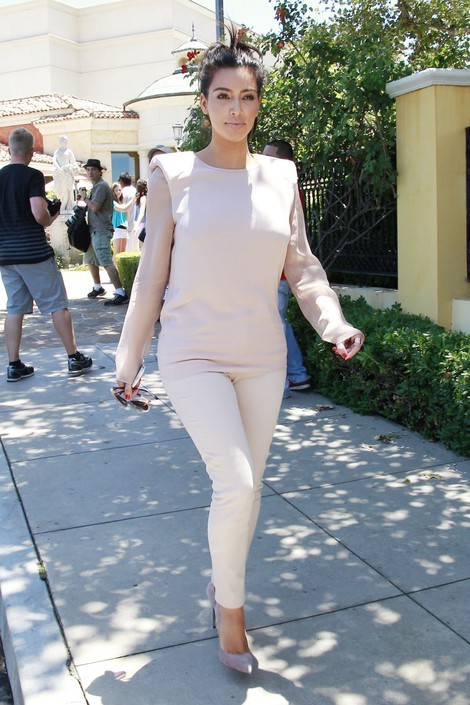 Kim Kardashian isn't number one on Forbes' recent list of the highest paid actresses on television, but she's pretty darn close.
The E! reality star made a whopping $18 million over the last 12 months. She earned that big chunk of change  from filming her series "Keeping Up With The Karashians" as well as from her perfume and the clothing line she shares with her sisters.
And the Kardashians seem to be taking over the world. Her younger sis Khloe came in at the number five spot on Forbes' list with $11 million in total earnings.
For reality stars who have no discernable talent, they make an incredible amount of money.
The number-one position goes to "Modern Family" star Sofia Vergara, who also made three films in the last year. She took home $19 million.
The rest of the top 10: Eva Longoria ($15 million), Bethenny Frankel ($12 million), Tina Fey ($11 million), Mariska Hargitay ($10 million) as well as Zooey Deschanel, Felicity Huffman and Ellen Pompeo ($9 million each).