Kim Kardashian Is Sexy In A Silver Strapless Dress At Hot Hollywood Party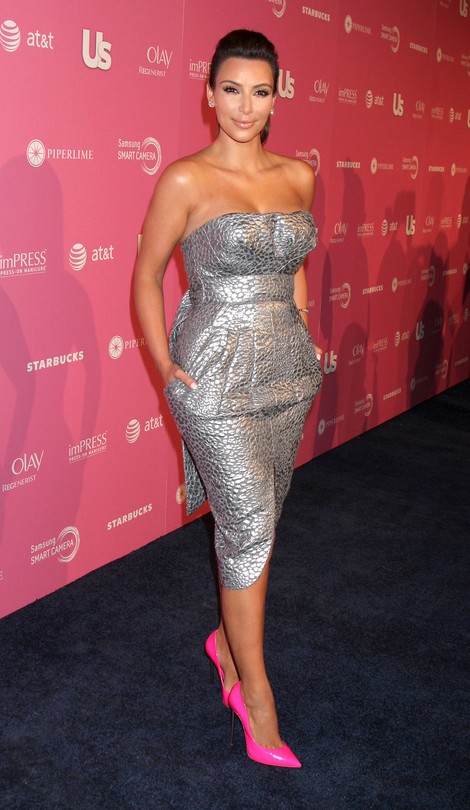 It's no surprise that Kim Kardashian was invited to the US Hot Hollywood Party held at Greystone Manor in Los Angeles on Wednesday. She is definitely one of Tinseltown's hottest celebs.
She showed off her curves in a sexy silver strapless dress. She made the look fun by wearing bright pink heels.
The reality star made news recently for claiming she wanted to become the mayor of Glendale, Calif. While filming an episode of "Khloe & Lamar," she expressed her desire to establish residency in the town so she could fulfill her political aspirations in a few years time.
We think Kim would make a great politician. What do you think?
See more photos of Kim...