Kim Kardashian Is Pregnant With First Child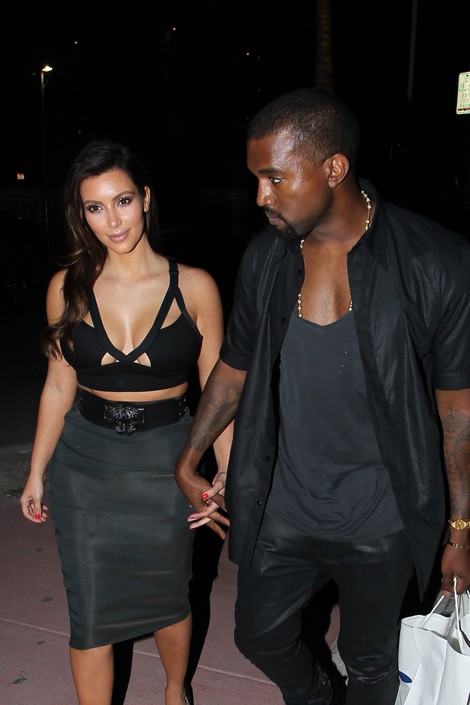 It was a particularly happy Christmas for Kim Kardashian - the reality star is expecting her first child. Her rapper boyfriend Kanye West announced the pregnancy news during a concert in Atlantic City, New Jersey, on Sunday night.
West told the audience, to "stop the music and make noise for my baby mama," referring to his girlfriend, who was in the crowd.
Shortly after the news broke, Kardashian's family flooded Twitter with their good wishes. Khloe Kardashian Odom, who has been trying for a couple of years to have a baby, wrote, "KIMYE!!!!! Keeping secrets is hard with so many family members! Especially when you are so freaking excited!!!!! LOVE is everything!!!!"
 
Older sister, Kourtney Kardashian, who has two children with longtime boyfriend Scott Disick, gushed, "Been wanting to shout from the rooftops with joy and now I can! Another angel to welcome to our family. Overwhelmed with excitement!"
 
Mom Kris Jenner exclaimed, "I'm a happy girl !!!!!!!!! Wowza! Oh BABY BABY BABY."
Kim, who is still legally married to her second husband Kris Humphries, has in the past expressed interest in having a family.
A couple of years ago when she was dating Reggie Bush she told Life & Style magazine, "Family is the most important thing in my life. I always had a vision I'd be married with one kid by the time I'm 30...I want a lot of kids, maybe five or six."
Well, she IS techincally married but she's 32, so she's halfway there!