Kim Kardashian Is Planning A Big Wedding, Says Mom Kris Jenner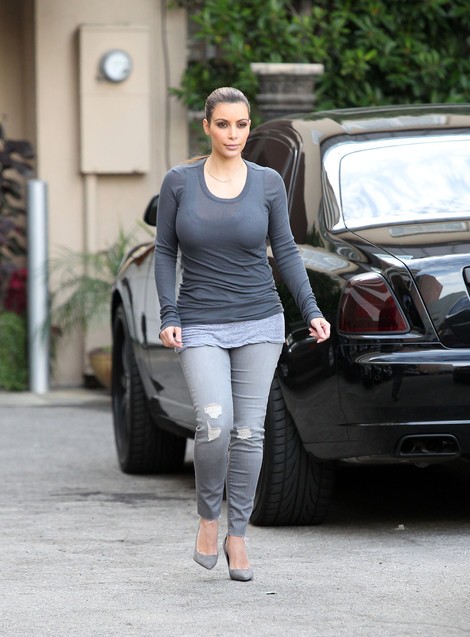 Kim Kardashian and Kanye West are going to have a large wedding, according to the reality star's mother Kris Jenner.
The couple, who got engaged in October and Kardashian's 33rd birthday, have begun organizing their wedding plans and have a very large guest list.
Jenner, who recently split with husband Bruce Jenner, told People.com: "We have a pretty big family. I don't think it will be two people in a chapel, if you know what I mean!"
She hasn't been very involved in the process thus far. She added,"I don't know if they'll let me jump in. That's two very creative minds getting together and they definitely have their own ideas."
Kardashian was criticized after hosting an enormous wedding when she married ex-husband Kris Humphries. She later said she wanted her third wedding to involve a small ceremony, perhaps on a private island. It will be West's first walk down the aisle.
The couple, who have a five-month-old daughter, currently live with Jenner in Calabasas, Calif. Their home in Bel Air is currently being renovated. As a result, Jenner gets to spend a lot of time with her granddaughter.
She said: "The whole way it evolved has been a dream come true for me, as her mom and ... North's grandmother. Our house is blissful. To watch Kim and see her mature and grow and turn into the most delicious mother, who is interested and engaged and reads to her every day, and if she works, brings North with her - it's very cute the way she doesn't want to be apart from her."
She added: "And Kanye adores both of them. The way he speaks of them, it is so delicious and I can't explain how in love with them he is. It's really sweet to watch."