Kim Kardashian Is Hotter Than Her Wax Figure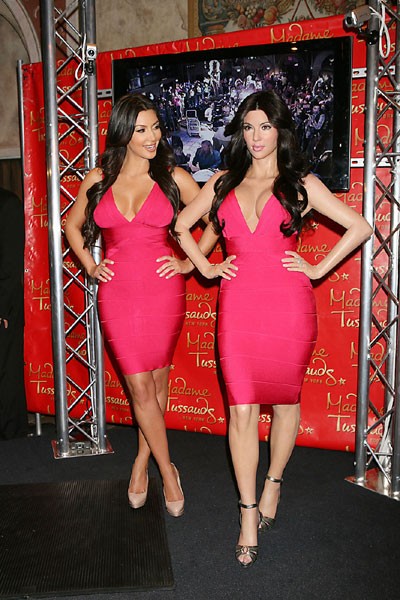 Kim Kardashian and her mother Kris Jenner left Madame Tussauds Wax Museum in New York today after Kim unveiled her new wax figure.  We think she looks sexy in the low-cut, figure hugging bandage dress, but the wax figure doesn't do her justice. What do you think?
Kim and her sisters Kourtney and Khloe will make a cameo appearance on the season 3 premiere of "90210." The sisters will play themselves on the CW series.
The Kardashians also just announced their new retail project at the Mirage Hotel and Casino in Las Vegas. The grand opening of the first Kardashian Khaos store will be August 21. Annual revenue from the project is estimated to be in a range of $5 to $8 million.