Kim Kardashian Is Bing's Most-Searched Person, Looks Sexy In A Low-Cut Jumpsuit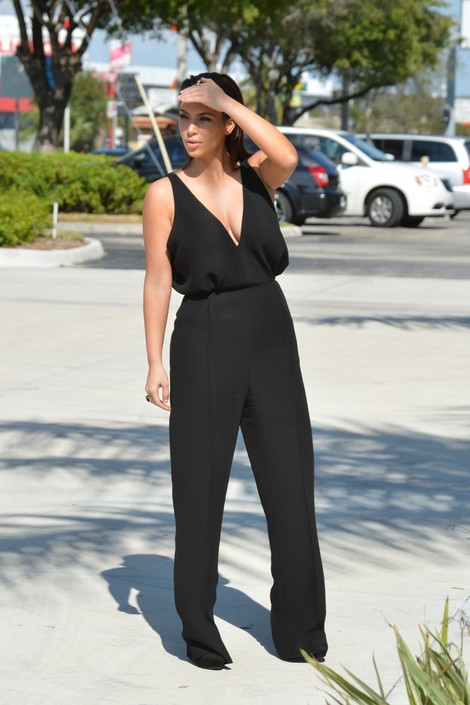 We spotted Kim and Kourtney Kardashian shopping at City Furniture in Miami, Florida, on Monday with their film crew taping their outing, likely for their reality series "Kourtney and Kim Take Miami."
Kim slicked back her hair and wore a low-cut black jumpsuit and platform shoes. Kourtney opted for a sheer white blouse, leather mini skirt and blue and green heels.
Kim was 2012's most searched person on Bing, regaining the title after being knocked off the number-one spot by Justin Bieber in 2011.
The remaining eight on the list are: Miley Cyrus (3), Rihanna (4), Lindsay Lohan (5), Katy Perry (6), Selena Gomez (7), Jennifer Aniston (8), Nicki Minaj (9), Taylor Swift (10).
Other interesting search results:
Most-searched athlete - Peyton Manning
Most-searched TV show - "American Idol"
Most-searched movie - "The Avengers"
Most-searched Olympic athlete - Serena Williams
Most-searched daytime talk show - Ellen DeGeneres
Most-searched song - PSY's "Gangham Style"
Most-searched celebrity event - the birth of Beyonce and Jay-Z's baby Blue Ivy
See more photos of Kim in Miami...