Kim Kardashian Is Already Thinking About Her Next Wedding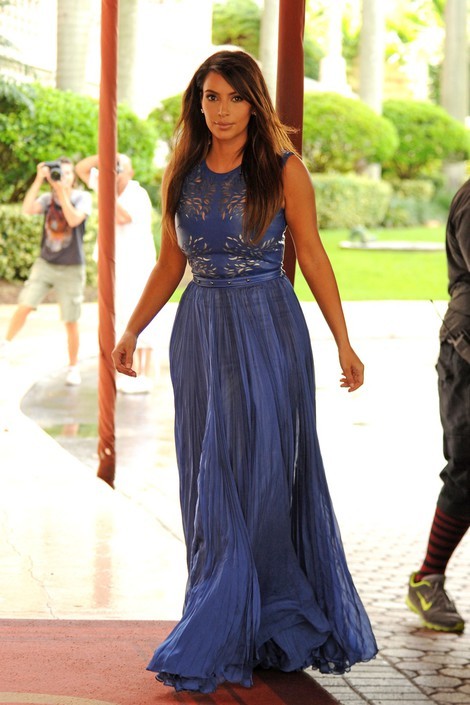 Even though her divorce from basketball player Kris Humphries has yet to be finalized, Kim Kardashian is already thinking about her next wedding.

She told Tatler magazine, "It had always been my dream to have a big wedding, and when people said that I'd made it over the top for ['Keeping Up with The Kardashians'], that was just me — I am over the top. But the next time, I want to do it on an island with just my friends and family and that's it."

Perhaps she's thinking of tying the knot with current beau Kanye West?

"It's so nice to have a best friend in this game who understands everything you're going through," she said about the rapper, who she's been dating since the spring. "It's good to be aware that he definitely doesn't want anything from me too, because he understands the business."

She added, "I can't even think about being with anyone else than the man I'm with."
Kim recently made headlines for comparing her divorce to Humphries to someone who is battling cancer. She later clarified her comments by writing on her website, "In no way was I comparing my own experiences to that of a cancer patient. I was merely talking about how there are times in your life, and everyone goes through them, when you find out who loves you enough to stand by you through thick and thin."