Kim Kardashian: If I Was A Man I'd Want To Have Sex With Myself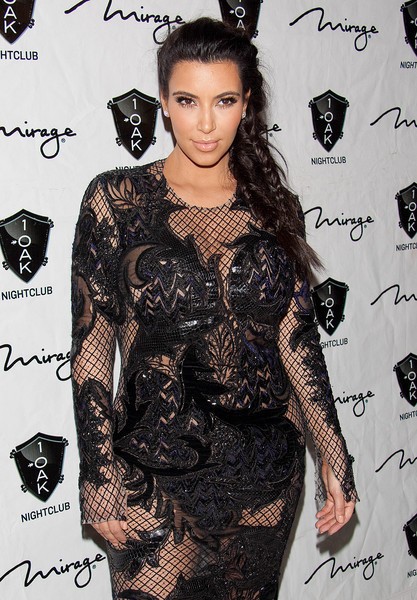 Even Kim Kardashian thinks Kim Kardashian is hot.

Never one to shy away from how she really feels, the reality star discussed what it would be like if she was a man during a conversation with sister Khloe on Monday night's special episode of Kourtney & Kim Take Miami.

The two sisters were on the set of a shoot for the UK version of Cosmopolitan magazine, and while filling out a Q&A form prior to the shoot Kim revealed what she would do if she had just one day to spend in the shoes of the opposite sex.

"If I was a man, I would want to know what it's like to have sex with myself," Kim said. "I would just want to know what it would feel like."

We're assuming that if Kim were a man she'd want to have sex with Kim Kardashian, and not himself, of course.

And, naturally, there was also plenty of drama.

Kim complained that Kourtney has been slacking with her responsibilities lately.

"Ever since Kourtney has had the two babies, she has tried to bail out of work situations," she said.

"This isn't the fun glamorous stuff," added Khloe. "Kourt loves being home with her babies, being around her kids, I get it. But this is work and we have to do it."

Kourtney then got into a heated argument with Kim's assistand and BFF Jonathan Cheban, calling him a "f--king loser" whose "shoved so far up Kim's a*s."

Cheban didn't take the comment well, telling Kourtney, "At least my job is not collecting Kim's money as it falls out of her a*s. Without Kim, you'd be nothing!"

Before storming out, Jonathan added, "Now I know why Scott's never going to marry you. Because you're a b*tch."

The comment earned him a slap across the face from Kourtney, but the two were able to put the fight behind them later.