Kim Kardashian: 'I Am An Internet Celebrity'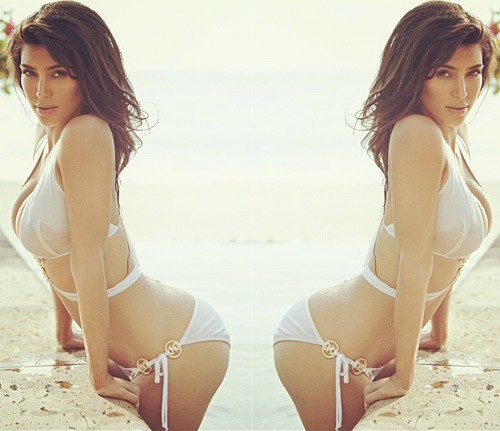 In an interview in Paper, Kim Kardashian says that she wouldn't be a celebrity without the Internet. The reality TV star has created a second following online, with almost 14.5 million followers receiving her every tweet.
When asked "Do you think you guys would have become famous without the Internet?" by interviewer Mickey Boardman, Kim says, "I don't think so. I think a lot of our fanbase, and a lot of our connection with people is Internet-based. I think that the Internet has brought on a different kind of celebrity. We are very well aware of who we are, and what our place is. We are so active on Twitter, on our Facebook pages, we are writing back, we are connecting. We enjoy it."
Kim explains that Ryan Seacrest begged her to join Twitter, and after she posted a photo of her sunburn in Mexico it was featured on CNN. "I was like, 'I don't understand this,' but I've been addicted ever since."
She also says that she takes the high road when she's faced with nasty comments. "I love writing them back. People will write me, 'My phone battery lasts longer than Kim Kardashian's marriage,' and I'll write back, 'Oh, which phone is that?' When people are so stupid, you just have to have fun with it. Someone [without a profile photo] will say I'm fat, or a hairy Armenian, and I'll write back, 'Oh, that egg picture of yours is so gorgeous.'"