Kim Kardashian Got 1,000 Roses For Valentine's Day (Photo)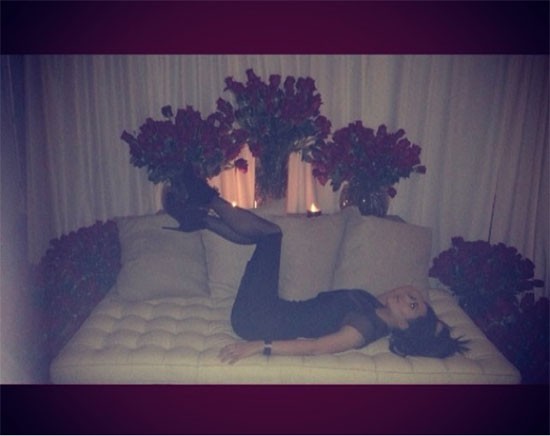 Kanye West knows how to be extravagant. His fiancee Kim Kardashian posted a photo on Instagram of herself reclining on a bed surrounded by dozens of red roses on Valentine's Day.
She captioned the pic: "A thousand roses."
It makes you wonder - is more really better? Isn't it the gesture that counts?
One fan commented: "That's not necessary ... Feed the children instead of ur ego... And I DO like u Kim , u went overboard on this one," while another wrote: "#she got 1000 roses & is happy! (So what?!!!)"
The pair are currently planning their wedding and want to tie the knot in Paris, France in May. According to The Sun newspaper, the couple, who have eight-month-old daughter North West, want performers such as Lady Gaga, Fergie, Stevie Wonder and the Wu-Tang Clan to join the festivities.