Kim Kardashian Flaunts Cleavage At NBCU Upfronts, Preps For Wedding In Italy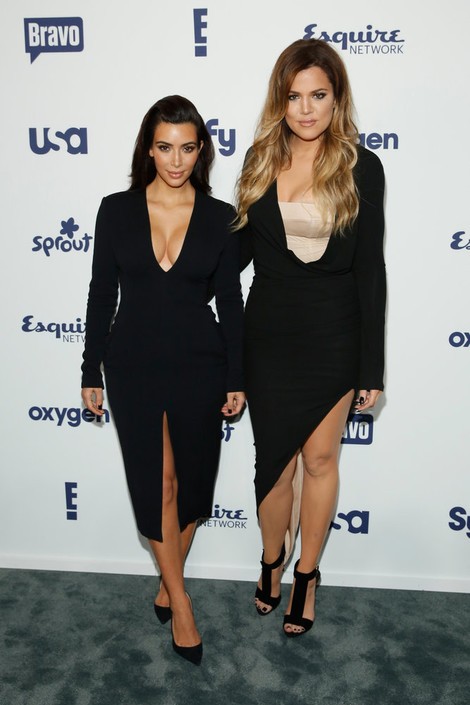 Kim Kardashian and her sister Khloe promoted their upcoming season of "Keeping Up With The Kardashians" during the NBCUniversal upfronts in New York City on Thursday.
Kim stood out in  a low-cut black dress that showed off her cleavage, while Khloe opted for a a more subdued, assymetrical dress.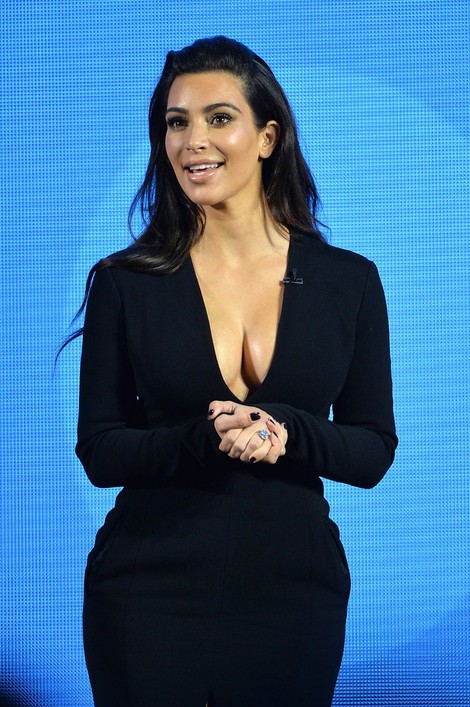 Kim posted an image of herself and her sister on Instagram with the caption: "Keeks & Kokes #sisters #deeptalk #SheGotABigBootySoICallHerBigBooty."
Kim and her rapper fiance Kanye West are busy preparing for their upcoming wedding. According to reports, they will tie the knot on May 24 and celebrate in both Paris, France, and Florence, Italy. A leaked wedding invitation reveals about 100 guests will have dinner in the city of love before they are whisked away in a private jet to Florence, where the actual ceremony will occur.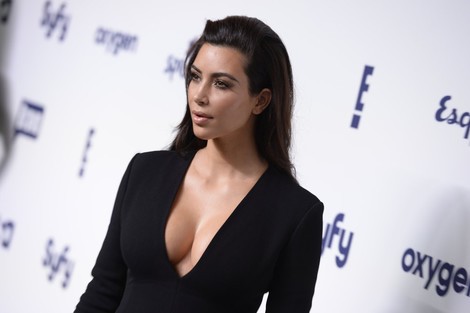 The pair originally planned on holding the entire ceremony in Paris; however, officials require foreign citizens to live in the country for 40 days before getting married there. It was speculated that Kim and Kanye secretly wed in Los Angeles, Calif., ahead of their European nuptials, but Kim refuted the rumors on Twitter.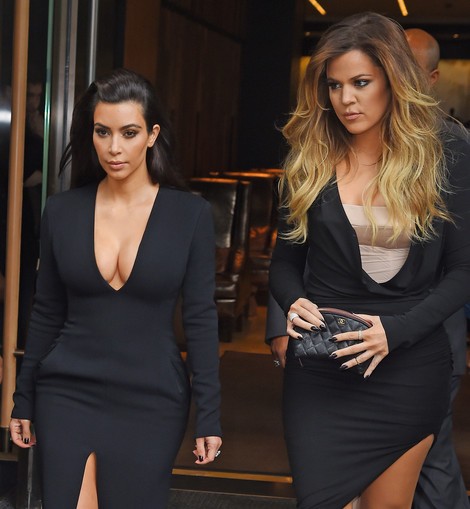 Kim and Kanye's wedding is a big money maker. They are reportedly making $21 million from it. The wedding itself won't be filmed for the E! reality show "Keeping up with the Kardashians," but everything leading up to it and after it will be shot for a primetime audience.

An insider told In Touch magazine: "They realized how much their wedding was costing, so they told E! they wouldn't allow parts of it to be taped unless the network offered them more than $15 million, which is what Kim got for her wedding to Kris [Humphries]. Her mom couldn't help herself either. Kris [Jenner] is trying to get them another $4 million for their wedding photos."