Kim Kardashian Eager To Find Out Baby's Sex, Won't Admit If She Wants A Boy Or Girl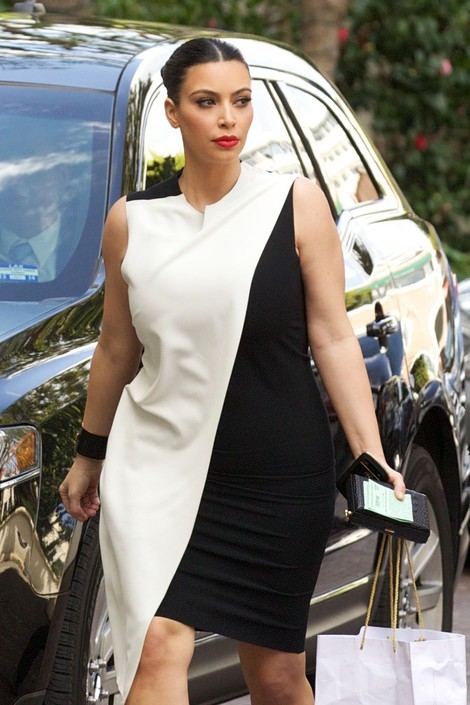 Most moms don't care about the sex of the babies as long as they're happy and healthy. Kim Kardashian doesn't yet if she's having a boy or a girl, but she's excited to find out.
At the Women@NBCU's Power of the Purse event, which the reality star attended with her mom Kris Jenner, she told E! News: "I don't know what we're having yet. I do want to find out, I do."
Kardashian is expecting the bundle of joy with Kanye West and when asked if she wants to have a boy or girl, she didn't reveal very much: "I do, but I don't want to talk about it," she said coyly.
The "Keeping Up With The Kardashians" star appears in the March issue of DuJour magazine; the first shoot she did after announcing her pregnancy.
"My boyfriend (Kanye West) has taught me a lot about privacy," she told the magazine. "I'm ready to be a little less open about some things, like my relationships. I'm realizing everyone doesn't need to know everything."
According to The New York Daily News the reality star is "not pleased" with her bigger figure as she passes five months pregnancy. "At first, she didn't mind because she was excited to be pregnant. But now she's flipping out because she didn't think it would be this extreme." The source adds that Kim has already gone up four cup sizes.