Kim Kardashian Dyes Her Hair Blonde Again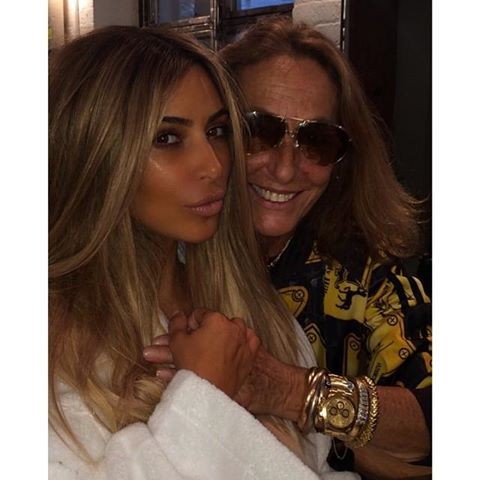 Reality TV star Kim Kardashian has once again decided to dye her hair blonde.  She shared the above photo on her Facebook account, captioned: "On set today with the legend @Carlynecerfdedudzeele !!!!"
The mother of 12-month-old baby North wasn't specific as to what type of set she was on, but she debuted her new blonde locks with several photos from stylist Serge Normant's chair.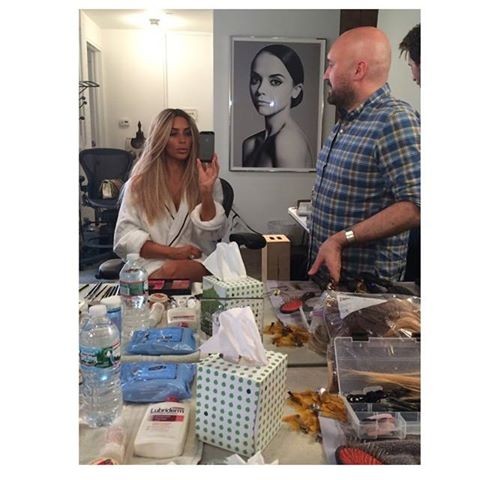 She shared the above photo, which shows her in a white robe and a pouty look, on her Facebook page as well. She captioned the pic: "It's baaaaack!!!! #BlondeHairDontCare thanks to @SergeNormant."
Lastly for her blonde revolution, Kim shared the following picture and captioned the photo: "It's just a wig ! Looks so real though right?"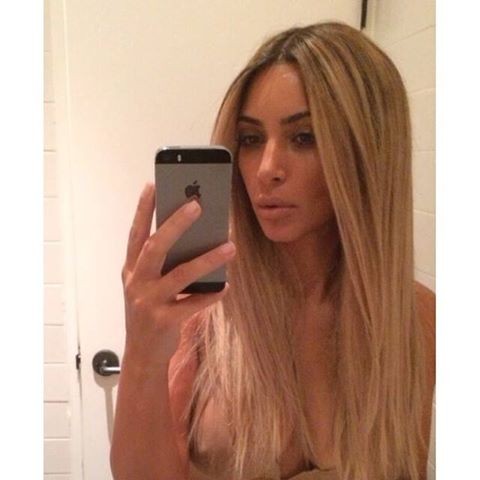 In other Kardashian related news, Kim and her sister Khloe reportedly haven't spoken to their brother Rob since he walked away from Kim's wedding to rapper Kanye West.  Kim was reportedly angry that Rob showed up for the festivities but didn't feel like socializing.  
While in Paris, Kim advised Rob to go sight-seeing, but he declined in favor of moping around.  This didn't sit well with Kim, so they got into a heated argument, which caused Rob to leave on a flight back to the United States.
Even more recently, amidst drama surrounding Kim and Kanye's decision to fly North out to Los Angeles with a chaperone instead of with them, Kim rushed through the airport with her one-year-old tot in tow.  She was sure to make the waiting paparazzi be quiet so as not to wake her sleeping daughter.
Kim and North were said to be on their way to New York from LAX, but there was one hitch.  A snitch for "MediaTakeOut" claimed that Kim was actually shuffling through the airport with rolled up towels in the stroller, not baby North.