Kim Kardashian Does A Keg Stand (Video)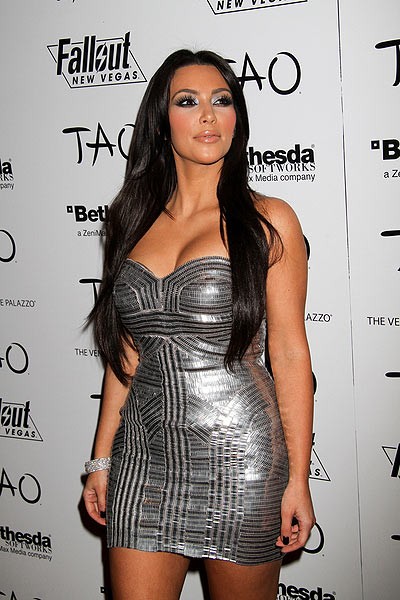 If you weren't tuned in to Sunday night's episode of Kourtney and Kim Take New York then you missed the chance to see Kim Kardashian celebrating her 30th birthday by doing a keg stand in her Las Vegas hotel room.

The socialite hung out in a packed club but was a bit bummed out about her milestone birthday, so big sis Kourtney took it upon herself to create some fun and cheer up her little sister.

The girls' mom, Kris Jenner, even got in on the action as not only did she help hold Kim up for her stand, but did one herself.

But the real question is, what, exactly, were clan Kardashian and a few close friends doing with a half-barrel of beer in a hotel room? Was it available from room service?

Kim's birthday was way back on October 21st, but in the reality show world it was this past weekend. She also bought herself a Rolls Royce to celebrate.

Check out the keg stand video below...
Click for more great Kim Kardashian pictures: