Kim Kardashian Defends 10% Charity Rate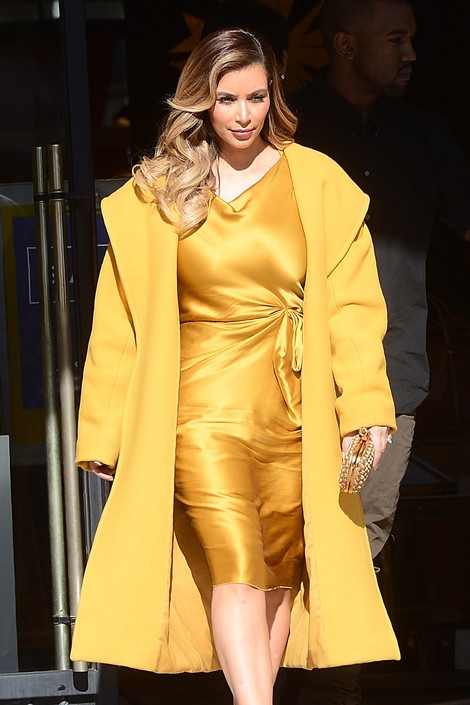 Kim Kardashian has taken to her personal blog to defend herself after she was attacked for dedicating only 10% of a charity auction to the International Medical Corps fund to help the victims of the Philippines typhoon.
Kim Kardashian was selling a collection of clothing via eBay as part of a charity drive. Users found in the print that a mere 10% would go to charity, and several claimed that Kim received the items for free since it was from her line of clothing or a gift from a high-end boutique. The text revealing the 10% cut was then removed without explanation.
Kim wrote on her blog after the personal attacks, "I feel compelled to speak about something that is in my head and my heart. Over the years, I've had to grow a thick skin. Being in the public eye, there are times I feel like I get criticized for any and everything I do. I'm used to it now. I just choose not to feed into negativity or become consumed by it.
"The problem comes in when I get attacked for giving and trying to help people."
She goes on to explain the charity percentage: "I do eBay auctions monthly and change the charity or church from time to time. I give 10% of all my earnings to charities, not just these eBay auctions. This month it's for the people of the Philippines, last month was Life Change Community Church.
"In regards to these eBay auctions, when the eBay numbers get broken down, the auction management agency that posts for me gets a percentage for all of their hard work, then eBay listing fees, end of auction fees, eBay Store fees, Paypal fees, etc., all add up to about half of the sale. Then I give 10% to a charity.
"Truth is how the # is broken down, is neither here nor there. The people of the Philippines need all of our help, no matter how big or small."