Kim Kardashian Debuts Kanye West's New Album Cover & Title Prior To His 'SNL' Performance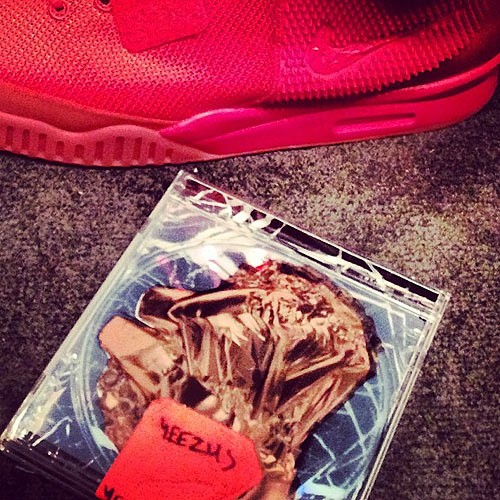 Kim Kardashian shared the title and cover art for boyfriend Kanye West's new album via a post on her Instagram page on Saturday, just hours before the rapper took the stage as the musical guest on the season finale of Saturday Night Live.

Kim didn't even say anything, simply posting several hash tags about the album and Ye's appearance on the show.

"#Yeezus #RedYeezy's #SNL #Tonight #NewSlaves #YeezySeason #Donda #June18," she wrote.

Kanye released his latest single, "New Slaves," on Friday, which was projected to 66 movie screens on the sides of buildings in his hometown of Chicago, New York, Toronto, London, Paris and Berlin.

Kanye also performed the new song, along with another from the new disc, " Black Skinhead," as his musical numbers on SNL.

Earlier this month the rapper debuted more new music during a surprise appearance at New York's Roseland Ballroom after the Met Gala.