Kim Kardashian Considers Adoption On Trip To South Africa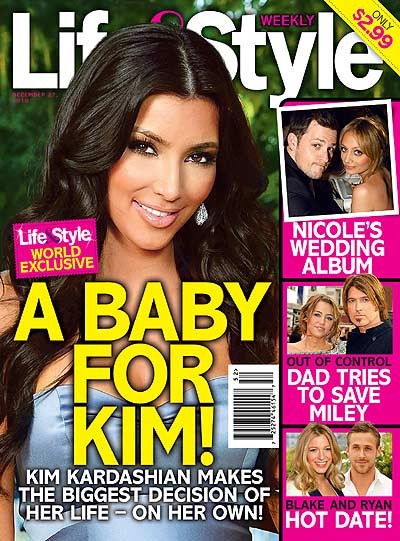 Kim Kardashian's trip to South Africa on December 15 could change her life forever. Life & Style has learned that during her quick trip to promote Brutal Fruit cocktails, she plans to make time to visit the orphanage, Door of Hope - and is considering adoption.

Kim was heartbroken when a friend recently showed her a touching photo of 16 precious babies being cared for at another orphanage, Shepherd's Keep, in South Africa. "She couldn't believe that all these beautiful little babies were orphans," her friend reveals to Life & Style. "Kim was in shock - she just couldn't believe that none of them had a mom or a dad to love them and tuck them into bed at night. That picture really changed her mind about adoption."

She soon found out it was too far to travel from her work commitments in Johannesburg to the orphanage in Durban during her short time in the country so a determined Kim located another orphanage, Door of Hope, near where she was staying. The orphanage has a weight-sensored outdoor bin where desperate mothers leave an average of 16 babies per month. "Kim was devastated by the statistics," says the friend. "She contacted her people and asked them to arrange for her to visit the orphanage during her visit."

"Kim has really come around to the idea that she could raise an orphan as her own child and surround it with the love and family that she grew up with," the friend continues. "She's not afraid to be a single mom anymore. She knows she has the money and the support network to raise a baby. Now she just has to find the child that she can be a mother to."


For more, pick up this week's issue of Life & Style, on newsstands now.
Click for more great Kim Kardashian pictures: