Kim Kardashian Confirms She's Planning A Summer Wedding In Paris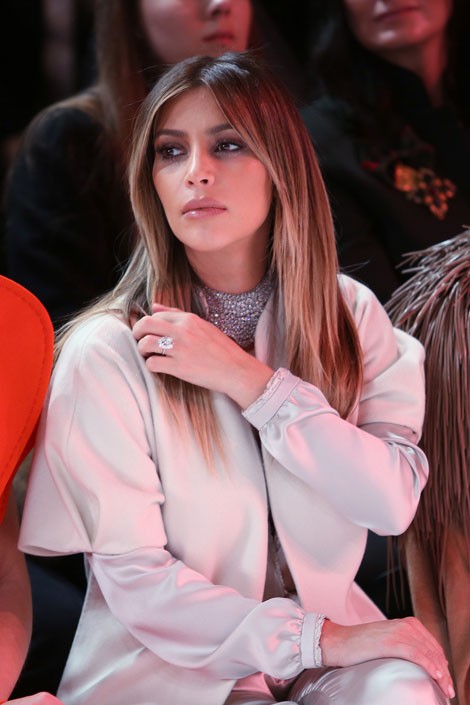 Kim Kardashian has revealed she and fiance Kanye West plan on tying the knot this summer in Paris, France, but not at the Palace of Versailles.
Earlier this week, rumors circulated that the couple was scouting out wedding locations, including the infamous palace, which they visited on a recent trip. Both she and palace officials denied the couple planned on holding its nuptials at the historic French landmark.
Kardashian told Jimmy Kimmel: "We will be getting married this summer, hopefully, in Paris. We love it there. It's our second home. We spend so much time there, we have an apartment there. We really love it...I'm not telling you where or the date. But I think it's kind of obvious it's in Paris."
 
The reality star also explained that she and West are both taking part in the wedding planning.
She added, "Kanye really cares and he's really passionate about it, so it makes my job so much easier. He knows what he wants and I love that about him. We're kind of taking different roles. He'll take care of the music and I'll take care of (the) seating chart... So we're making it really easy on each other."
This will be Kardashian's third walk down the aisle. She and West have a 7-month-old daughter, North.