Kim Kardashian Can't Wait To 'Pop' Baby Out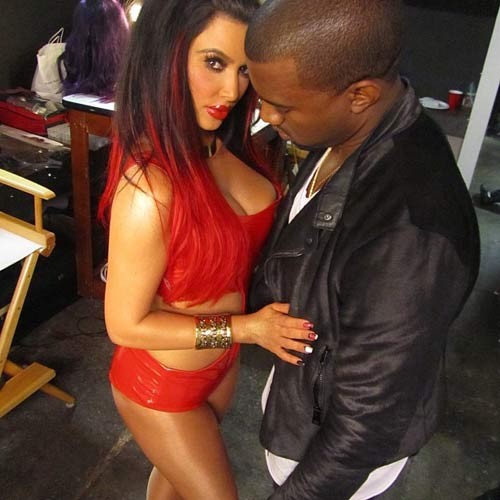 Kim Kardashian can't wait to give birth -- not because she's excited to meet her baby, but because she's very uncomfortable and pregnancy isn't what she thought it would be.

The reality star, 32, is expecting her first child with boyfriend Kanye West, 35, and a source close to the socialite recently told Hollywood Life that Kim can't wait for it to be over with.

"Kim can't wait to give birth," a source tells the website. "She's had a miserable pregnancy."

The Keeping Up With the Kardashians star posted an image to her Instagram page on Saturday, revealing some very swollen feet.

"Swollen feet or a new Givenchy tattoo?" she wrote.

Kim hasn't exactly embraced a very maternity-like wardrobe since she began to show earlier this year, continuing to wear her usual attire and footwear as she makes public appearances.

The source adds that Kim assumed that pregnancy would be fun because sister Kourtney had an easy time carrying her two children, Mason, 3, and Penelope, nine months.

"Kourtney had such an easy time that Kim thought being pregnant would be fun," the source adds. "(She) literally can't wait to pop that little thing out."

Kim was obviously pining for her old body back on Friday, when she posted a pair of sexy pics of her and boyfriend West to Instagram. "Flashback Friday #jam," she wrote.

Recent rumors that Kim and Kanye are planning a moonlit wedding in Big Sur, California, have been shot down by her rep, who tells E! Online that the report is "100 percent false."