Kim Kardashian Blasted For Posting 'Butt Selfie' On Twitter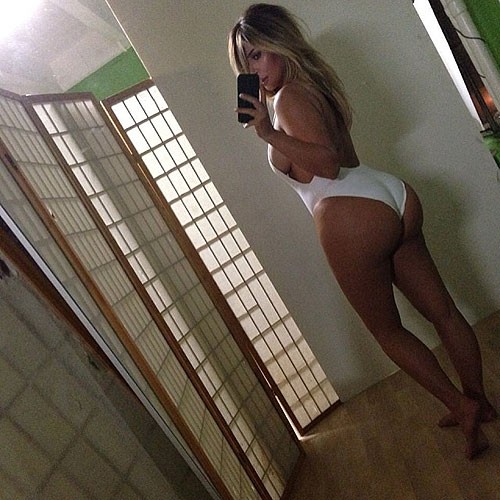 Kim Kardashian's latest swimsuit selfie was more of a planned move than a spur of the moment post.

Life & Style magazine reports that the reality star and boyfriend Kanye West were behind the post because Kim has been "anxious" to prove to the world that she's been losing the extra weight she gained while pregnant with daughter North, now four months old.

"Kim was dying to get her picture taken in a bathing suit," a source tells the magazine.

Kim has reportedly dropped 70 pounds since giving birth, something she accomplished by going on the low-carb Atkins diet.

"She took so many pictures and deleted them before she and Kanye decided on the one she posted," adds the source. "He had the ultimate say about Kim putting up the picture and decided which one he liked best."

Following Kim's post, Kanye re-tweeted the image, writing "HEADING HOME NOW".

Kim is so gung ho about losing her weight and showing it off to the world that she said in her family's TV series, "Keepign Up With The Kardashians", that she's keen to bare all.

"As soon as this is done, I want to do Playboy or some naked shoot," she told sisters Kourtney and Khloe.

The image has caused an uproar on the internet, receiving a lot of negative comments.


Kim felt the wrath of the Twitter haters, who called her names like "slut" and said she should be "ashamed" of herself for posting the image. Others said she should concentrate on being a mother, "not a prostitute."