Kim Kardashian Bares Her Pregnant Belly In A See-Through Lace Camisole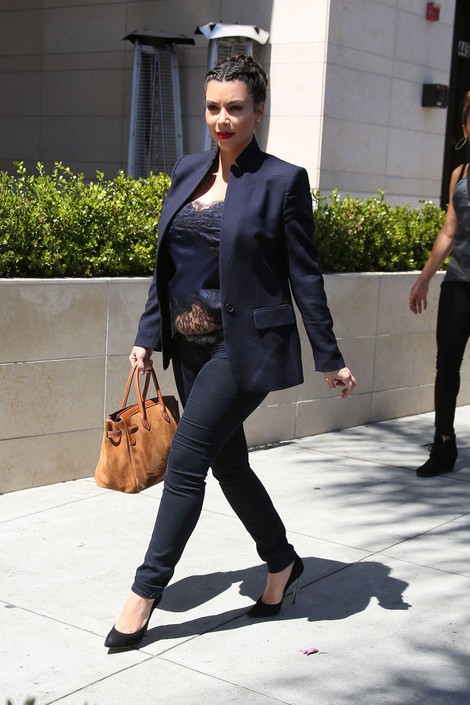 Kim Kardashian took a fashion risk by wearing a lace top that exposed part of her pregnant stomach while out and about with some friends in Los Angeles on Thursday.
Photographers swarmed around the reality star to get snaps of her protruding belly peeking out of her navy blue ensemble.
Ever since Kardashian announced she was pregnant earlier this year, the media has been watching her every move, mostly to comment on her maternity wear.
On Wednesday, she stepped out wearing a slim fitting seafoam green dress with matchy-matchy shoes. Earlier this week, paparazzo snapped her leaving the gym nearly busting out of her work out clothes.
The star recently made headlines after Nick Lachey claimed the reality star basically used him to get famous. They dated briefly in 2006 and after a movie date "30 photographers" showed up when they were leaving. "There are certain ways to play this game, and some people play it well," Lachey told Details magazine.